Teen found dangling from California's highest bridge rescued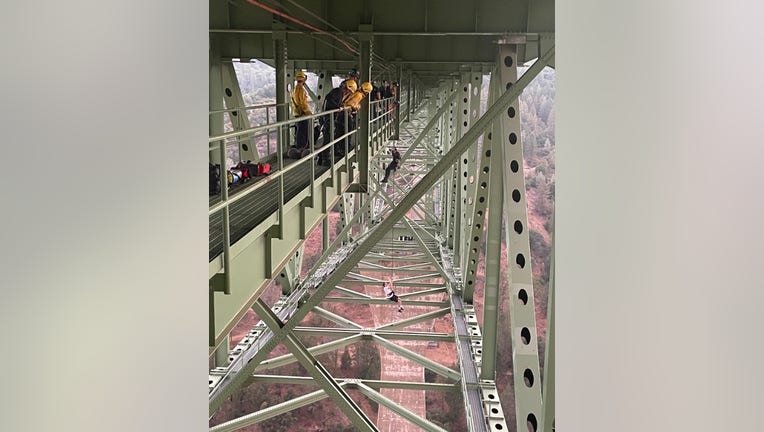 article
AUBURN, Calif. - The Placer County Sheriff reminded the public that it's illegal to trespass on Foresthill Bridge, after a teen had to be rescued Monday.
Authorities said they received a call around 6:30 p.m. that a teen boy was dangling from a rope on the bridge, which is located in Auburn, east of I-80. More than two dozen first responders came to his rescue, officials said.
Upon arrival, they found out the 19-year-old got stuck as he was being filmed swinging from the underside of the bridge by his 17-year-old friend. His equipment failed, and he was left hanging approximately 30 feet from the base, officials said.
First responders lowered a rescuer to the teen and successfully brought him back up to the catwalk. 
At 730 feet above the American River, Foresthill Bridge is California's highest bridge, and the fourth-highest bridge in the United States. 
The teen was checked after he was brought up by rescuers, but declined medical attention, officials said.
Both teens were cited for trespassing.
ALSO: San Pablo police officer saves baby's life on sidewalk