Will Taylor Swift kick off the era of three-hour concerts?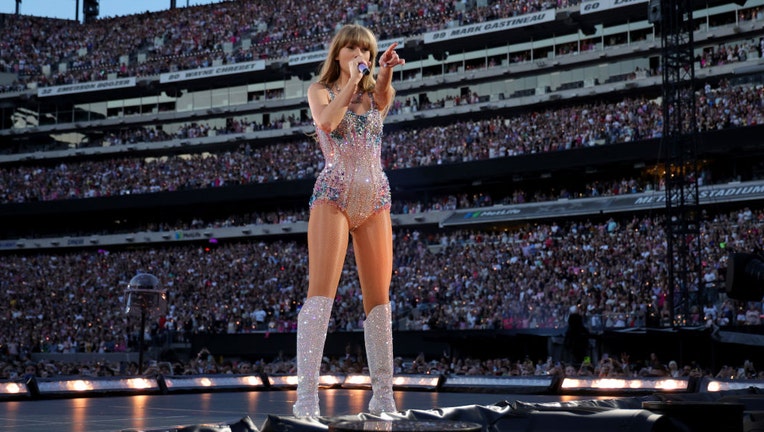 article
Taylor Swift has been breaking records and exciting fans with her Eras Tour, an epic celebration of her career and new music releases since the pandemic. 
The highly-anticipated tour kicked off on March 17 in Phoenix, Arizona with Swift performing 44 songs from 10 albums for over three hours and 15 minutes.
When the "Blank Space" singer first announced her tour on Instagram in November, she said, "It's a journey through all of my musical eras of my career," FOX News reported. 
Nearly two months into the 52-show Eras Tour, the 12-time Grammy-winner has received rave reviews for the concert despite the length of the shows. 
RELATED: Massachusetts lawmakers introduce 'Taylor Swift Bill' to require transparent ticket pricing following debacle
But Swift isn't the first entertainer to put on lengthy performances. The Grateful Dead played five-hour sets in the 1970s and Bruce Springsteen's concerts are known for being long with one in 2012 lasting a little over four hours, according to The Guardian. 
Last year, English rock band The Cure performed 88 songs over three nights at a tick under three hours for each show. 
The Guardian noted that Aussie rock band King Gizzard & the Lizard Wizard will play a three-hour marathon at Los Angeles Hollywood Bowl in June.
With prices soaring for concert tickets like The Eras Tour, fans seem fine with her long sets given the cost. One ticket for Swift's upcoming show in Chicago averages more than $1,000, per StubHub. 
One fan who attended Swift's concert told The Guardian that she felt like she got her money's worth and enjoyed the show but drifted off a bit after two hours sharing that some of the other fans at the show seemed "bored" and on their phones at times during the set. 
RELATED: Taylor Swift speaks out after injuring herself during Eras Tour: 'It was my fault completely'
Last November, Ticketmaster's site crashed during a presale event for Swift's upcoming stadium tour. The company said its site was overwhelmed by both fans and bot attacks. Many people lost tickets after waiting for hours in an online queue.
Ticketmaster required fans to register for the presale, and more than 3.5 million people did, a record for the company. Ticketmaster eventually canceled a planned ticket sale to the general public because it didn't have enough inventory.
A group of Swift fans later filed a lawsuit against Ticketmaster and its parent company, Live Nation, following the debacle. The lawsuit alleges Ticketmaster engaged in antitrust violations, deceptive practices, fraud, and price-fixing. It also accuses Ticketmaster of encouraging scalpers because the company earns income from fees when tickets are resold on its platform.
Senators grilled Ticketmaster in January, questioning whether the company's dominance in the ticketing industry led to its breakdown in 2022 during a sale of Swift concert tickets.
The Eras Tour will conclude on Aug. 9 in Inglewood, California. The tour sold a record-breaking 2.4 million tickets on its first day of sales, the most for any artist in a single day.
FOX News and the Associated Press contributed to this report.  This story was reported from Washington, D.C.