'Taste of Knott's' food festival begins Friday
BUENA VISTA, Calif. - While the rides at Knott's Berry Farm are still at a standstill, the big attraction now is a park-wide food festival that begins Friday.
The Taste of Knott's is an expanded version of the Taste of Calico event which ended earlier in the month, in place of the canceled Boysenberry festival.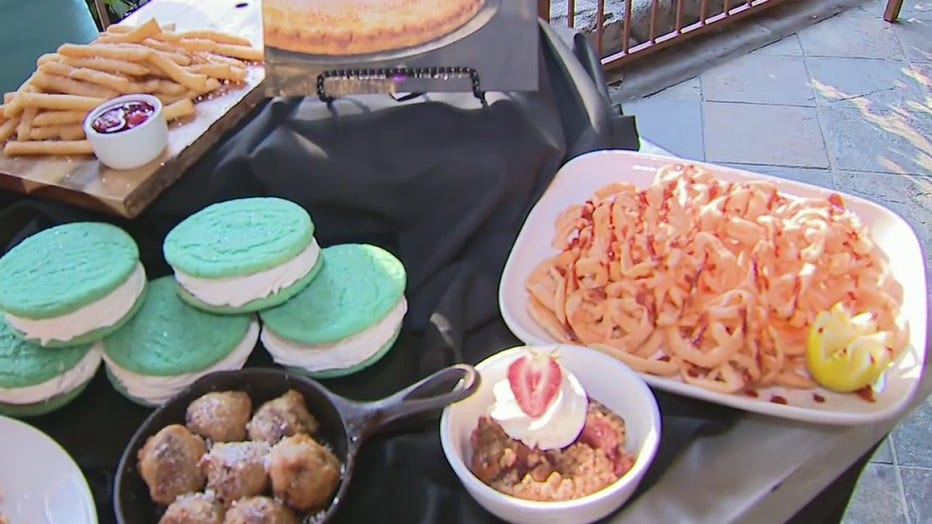 This new food and craft beverage festival will feature more than 50 different tastings where offerings include:
• Deep-Fried Boysenberry Pie Bites
• Boysenberry Meatballs
• Corn on the Cob with Boysenberry Mayo
• Smoked Pork Ribs
• Shrimp Po' Boy
• Tater Tots with BBQ Pulled Pork and Cheddar Cheese
• Strawberry Rhubarb Crisp
• Jalapeno Chicken Slider with Crinkle Chips
• Hatch Chili Mac and Cheese
• Carnitas Fries
The festival will also offer gluten-free options.
Admission tickets will have to be reserved and purchased in advance for the limited dates that run through September 13th.
Taste of Knott's tasting cards will run $30 for five food tastings and $15 for three tastings. The Taste of Knott's event will run on Fridays and Saturdays from noon to 9 p.m. and on Sundays from noon to 8 p.m.