Taking distance learning to a whole new level by teaching from a camping tent
YUCAIPA, Calif. - The question, of course, is why is a Yucaipa Special Needs teacher holding her remote classes from a tiny tent outside her home?
"It's the best I could come up with," explains Maria LaZor, who lives with her husband and three young children in a small mobile home park in Apple Valley.
Her own children are distance learning, and she needed a quiet space to concentrate on her students, some of whom have severe learning disabilities.
So she pitched a small tent and connects her phone to a generator power source to use the WiFi.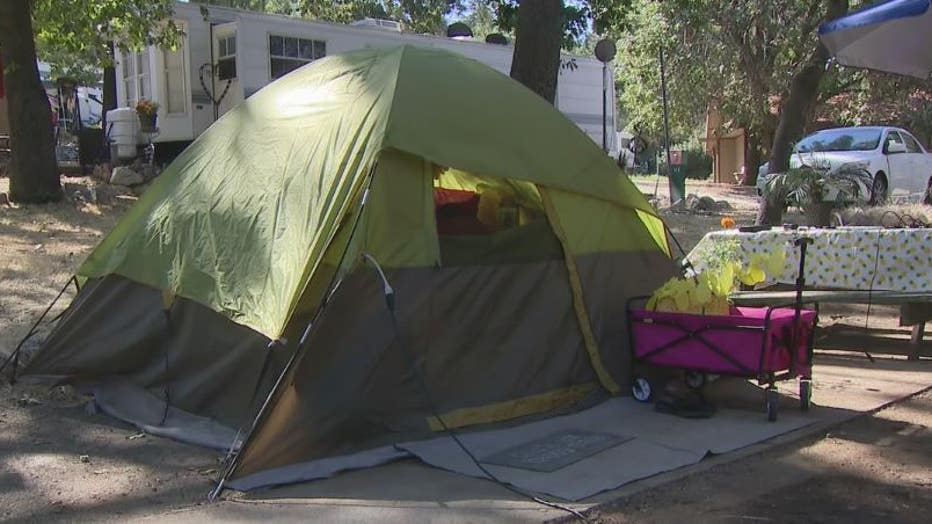 "She is amazing," say the parents of her students who have already had enough difficulties with changes in their schedules due to COVID-19 restrictions.
Even when the Apple Fire broke out during the first week of classes, and LaZor was evacuated, she kept on teaching from a motel room.
To educators who are working through the challenges - our hats off. You are all more than essential, you are heroes!