Suspects sought after man shot during violent home invasion in Downtown L.A.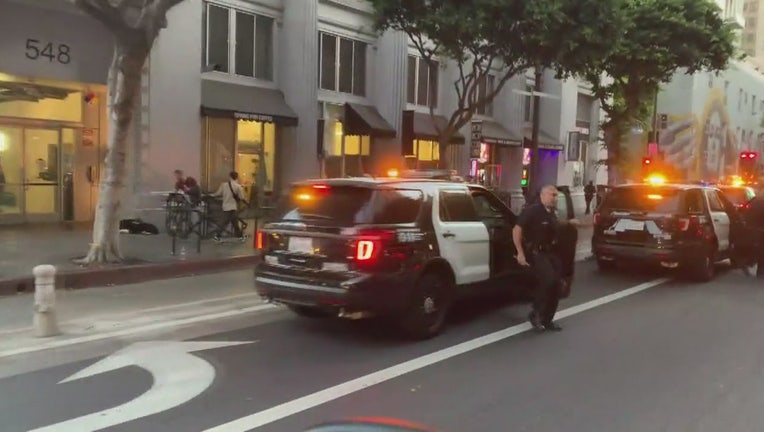 LOS ANGELES (FOX 11) - The Los Angeles Police Department is asking for the public's help in identifying the suspects involved a violent home invasion that left one person injured in Downtown L.A. 
The shooting happened Friday, August 9th around 4 p.m. at a high-rise apartment building near 6th and Spring St. 
Once on scene officers located a man with a gunshot wound lying on a sofa in the lobby. He was transported to an area hospital in stable condition. 
Related: Shooting leaves one wounded in Downtown L.A.
Accord to LAPD their investigation later revealed the victim and his friend where in an apartment when five African- American males walked in, pepper-sprayed them, bound them, and shot one of the men. 
Detectives say the suspects took cannabis and money before fleeing the area. They believe the apartment was being used as an illegal cannabis enterprise. Detectives seized over 100 pounds of cannabis and a large quantity of concentrated cannabis oil. 
Anyone with information is urged to contact Central Area Robbery detectives at 213-833-3750. You can remain anonymous by calling LA Regional Crime Stoppers at 1-800-222-TIPS (800-222-8477) or go directly to www.lacrimestoppers.org.