Suspect steals Metro SUV, leads LAPD on pursuit and standoff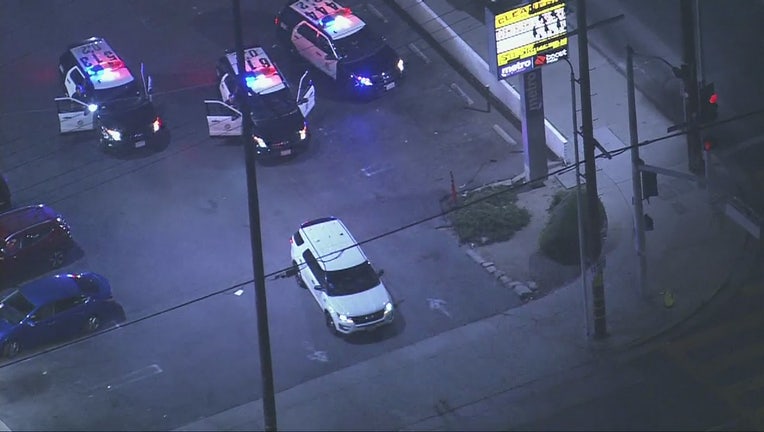 article
LOS ANGELES - A pursuit suspect was taken into custody in North Hollywood Wednesday night following a brief standoff with Los Angeles police.
L.A. Metro officials confirm that the suspect stole a white Ford Explorer in Norwalk belonging to a Metro supervisor who was helping a bus that had broken down. The supervisor was not injured.
After driving on the 101 Freeway for some time, the suspect exited into North Hollywood where they came to a stop inside a parking lot at the corner of Vanowen Street and Coldwater Canyon Avenue turning the situation into a standoff with LAPD.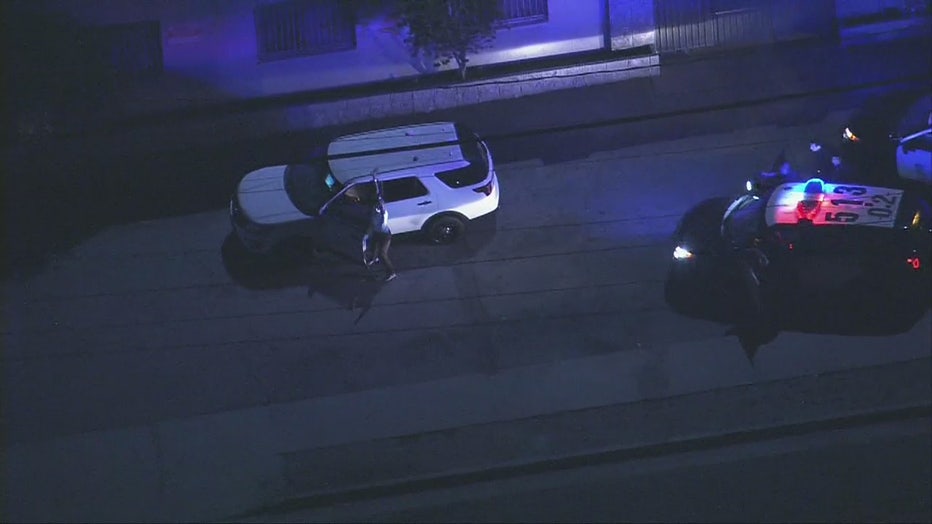 Police successfully deployed a spike strip causing damage to the vehicle's tires when the suspect suddenly drove off after police fired, what appeared to be less-lethal weapons, at the SUV shattering a window.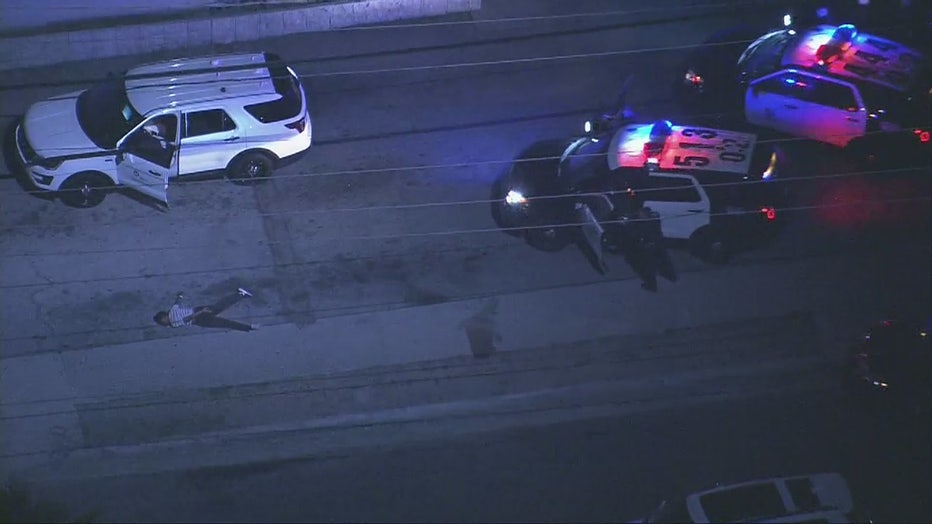 The suspect eventually gave up a short distance later and was taken into custody.
No further details were immediately known.