Suspect detained at Orange Coast Medical Center after seen firing flare gun
FOUNTAIN VALLEY, Calif. - A person was detained at Orange Coast Medical Center on Wednesday following reports of an active shooter.
Fountain Valley police say an identified man approached the ER with a flare gun and a replica handgun. He fired one flare before staff members from the medical center managed to subdue him and held him until police arrived.
"Our initial report is a security guard confronted the subject as he was approaching the ER .. and the guard, ran inside the building to let people know what was going on," Lt. George Frahm said.
He went onto credit hospital staff.
"I believe maybe a doctor or a nurse more than one person came out and actually subdued the subject. And took him to the ground we ended up getting here.. and took him into custody."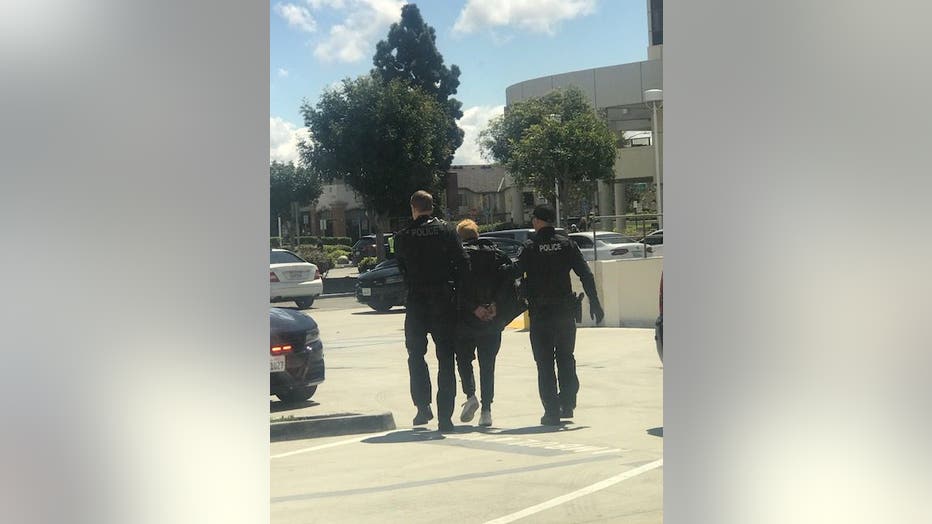 The incident may have been over quickly, but the report of a possible active shooter set off an alarm in the hospital and sent the security guards around to alert others on the hospital campus.
J Alvarez was outside taking a break from her job with a pain doctor when she was warned.
"I did run inside and locked my facility the door with our doctors and informed them," she said to FOX 11.
She also shared photos of the suspect in custody.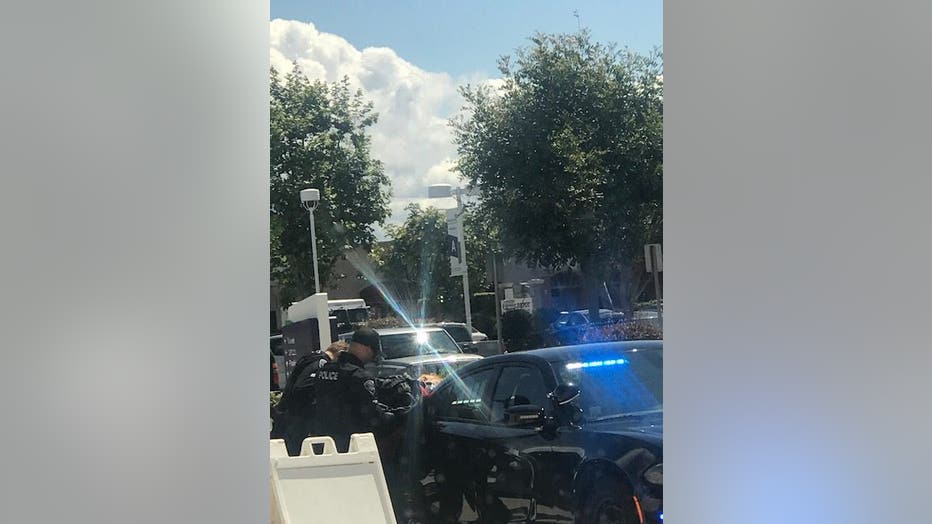 Not long after, fully armed officers were seen at an RV parked at the medical center. They pried open a storage area of the vehicle. One officer had his rifle at the ready, but if they were looking for someone hiding inside, it was clear, there was no room.
The hospital released the following statement to FOX 11, "The safety of our patients, families and staff is of the utmost importance. We notified the police of suspicious activity outside of the hospital today. Police responded and resolved the matter. The incident remained outside the hospital and our patients and staff are safe."
No injuries were reported.
Get breaking news alerts in the FOX 11 News app. Download for iOS or Android.