Arizona investigating hotel property where health officials say an unlicensed treatment center housed dozens
TEMPE, Ariz. - While uncovering more layers to the sober living crisis in Arizona, we've learned how a hotel property is at the center of a state investigation.
It's now widely reported that a scheme preying on Native Americans battling addiction issues is used to capitalize off Medicaid benefits and your tax dollars.
We've heard it from Arizona Attorney General Kris Mayes herself.
Residential homes, short-term rentals, and motels are fair game for unlicensed providers to house victims as long as Medicaid money is coming in, despite offering the bare minimum amount of health services. Or, none at all.
Red flags
Here's what we discovered as tribal police led us to a Tempe hotel property.
"What you would normally see of a standard hotel that has vehicles parked there, there's nothing all the way around," said Harland Cleveland, special operations coordinator with Navajo Nation Police Department.
It doesn't take long to realize things aren't what they seem while sitting in a car with Navajo Nation Police across the street from this hotel property.
The property looks like a Ramada Inn on Scottsdale Road, not far from Arizona State.
"You do see a lot of foot traffic of Native Americans coming out or either they'll go across to the QT for something to drink, and you'll see them come back in," Cleveland said.
READ MORE: Navajo Nation PD ride-along: Fallout of sober living crisis on Phoenix streets
Navajo Nation PD is leading Operation Rainbow Bridge to confront the fallout of a scheme targeting vulnerable tribal members in need of behavioral health services, fraudulently billing Arizona's Medicaid agency known as Arizona Health Care Cost Containment System (AHCCCS) for hundreds of millions of dollars.
Cleveland and Sgt. Roland Dash believe this type of activity is happening inside the building.
"The way I see it, residential places will only house 8, 10 people. But here, 180?" Sgt. Dash said.
Navajo Nation Police have been conducting surveillance and speaking to those who are housed here.
Cleveland says, "When we contacted, there was about 180 that were in here and this is that one where I think they were charging around $200, $260 a night. So this facility is probably making over $40,000 a night and charging people."
While parked across the street watching activity, we observe four to five white vans, a couple of security guards, and families who Navajo Nation Police say are Native American.
"The facility might already be on the Attorney General Office's radar, and then they'll convey 'Yeah, we kinda know about that facility,'" Cleveland said.
Later, we returned to stake out the property more.
We spoke with Hung Pham, the property owner, over the phone. He refuses to comment on the record.
However, court records reveal the franchise agreement between Pham's company and Ramada was terminated in February 2022.
Documents say Ramada Worldwide demanded all signs of the brand to be removed.
A simple Google search shows the former Ramada is "permanently closed," but our cameras capture a different story.
After being on the stakeout for seven hours, a few moments stood out. We haven't seen any cars with guests pull up to check in with luggage.
What we've seen are vans stopping by in front of the entrance and one drops off a large group of kids.
State investigation underway
"Everything is already set up, so they would just bring somebody in and say 'OK, you can stay in this room, and you can go to your counseling or do your counseling services online. Everything is there.' We all know the hotels have all the infrastructure already set up, and it's a prime, perfect place to put a facility," Cleveland said.
We discovered new information from Arizona's Department of Health Services (DHS).
The agency says an unlicensed outpatient treatment center operated out of this property, providing services without the authority to offer them.
The facility it's referring to is owned by Newfound Hope LLC.
A cease and desist order served by the state accuses the company of running an unlicensed healthcare institution at a "decommissioned Ramada" hotel.
DHS says medical records dating back to July 2022 reveal 83 beds were assigned to patients.
Newfound Hope
Two former employees of Newfound Hope are providing insight to FOX 10 and wish to remain anonymous. We'll call them Jane and Sarah.
Jane says it was all about sheer volume.
"Whatever it takes to get more bodies in there. It doesn't matter if you have AHCCCS at the moment because they'll get you on it," Jane said.
She says it was common to see families with young children there.
"You have children of all ages, 0-17, living among the patients in a hotel that is very minimally supervised," she said.
Per DHS, daily transport was arranged for patients from the hotel building to Newfound Hope's wellness and detox center in Tempe near Baseline and Rural roads.
"If you have everybody under your thumb, and you take away the excuse 'I don't wanna leave my family,' then you have complete control, and then you physically bring them to your clinic, so you can bill for them. Then you bring them back where you can make sure they don't leave," Jane said.
Just two months before the cease and desist order, AHCCCS suspended payments to Newfound Hope over several allegations including Medicaid fraud, failure to follow medical documentation guidelines, services provided without clinical oversight, as well as excessive and duplicate billing.
Jane was asked, how would an employee be trained to bill this way?
"There isn't really any training … initially the people who are already doing it would show us 'This is the way to do it' and then we learn a little bit more and 'OK, you can do it this way or this way, or it's better this way' and then when one way is discovered where you could name your own price, that's what you run with."
Jane claims Newfound Hope received up to $1,500 per day, per patient from the state's Medicaid system.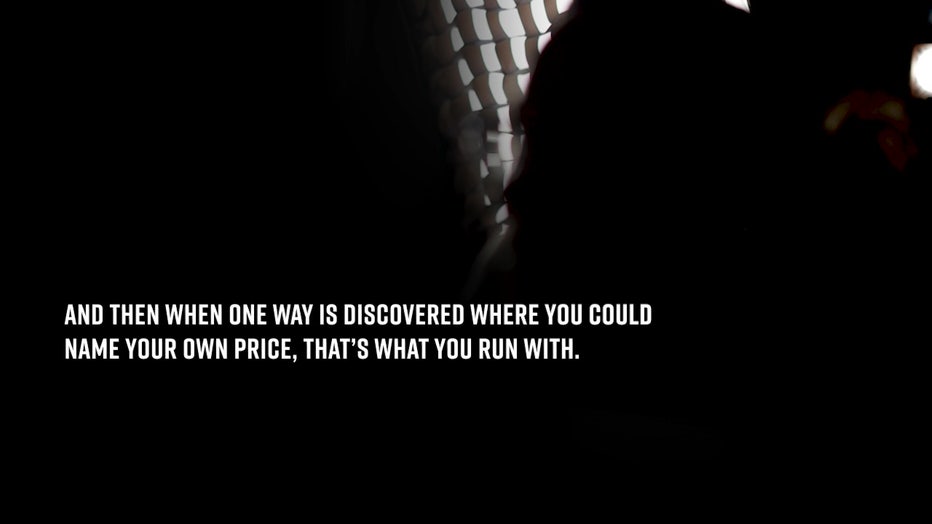 "Sometimes 150-plus patients," Jane said.
Five days a week.
"Five days a week, $1,500 a day for that many people. That's a good chunk," Jane said.
That rate amounts to $4.5 million each month.
'I knew something wasn't right …'
In the cease and desist, an employee told DHS that multiple patients should not have been admitted to the program due to having "active withdrawal symptoms" and not completing a full detox.
"It's trickery, really, is what it is. They go to the reservation. You can bring everybody. You can bring all your stuff. Free housing, free food and go to class, if they're told that, and they might not be sober. Many, many times they're not sober when they're picked up."
Sarah describes inadequate living conditions.
"It kind of looked like a shelter, a homeless camp, or something like that," she said.
"If you're able to bill and be able to get more than $1,000 a day for one person, and basically you're not providing the services you say you are, you're feeding them low-grade food, that's messed up," Sarah said. "I knew something wasn't right, but I didn't realize how big it was."
DHS ordered Newfound Hope to pay a fine of $141,500. We reached out to Wyndham Hotels about the Ramada franchisee agreement but have not heard back.
On July 26, DHS confirmed that Newfound Hope is still at the property despite being served with the cease and desist order and now a "notice of intent to revoke" at this outpatient treatment center location.
FOX 10 is told the company can still do business while appealing these actions.
We've reached out to Newfound Hope multiple times for comment and are waiting for a response.