Starbucks launches immersive coffee experiences, including espresso martini class
The espresso martini is having a real moment – and, Starbucks is taking note. 
The coffee giant is offering a class called "Signature Experiences" through its "Starbucks Reserve" roasteries – which develop roasts and experiment with coffee as an art form. 
Starbucks recently announced it will offer classes to the public where coffee lovers can learn about brewing techniques, the art and science of the beverage, and mixology (including how to make an espresso martini). 
"Immerse yourself in the craft, theater and innovation of coffee when you book a Signature Experience at one of our US Starbucks Reserve Roasteries," the Seattle-based company said on its website. The experiences are available at Starbucks Reserve Roasteries in Seattle, Chicago and New York City.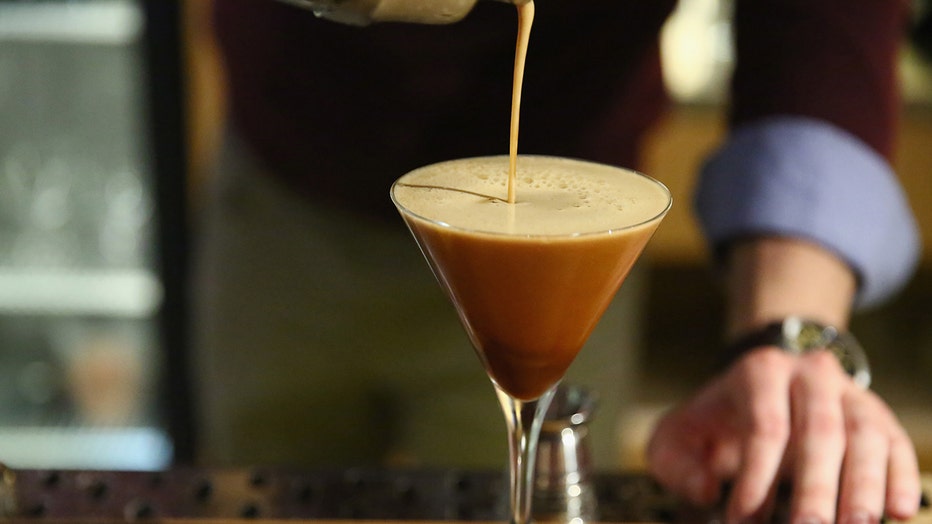 Mix up your holidays with a classic Kahlúa Espresso Martini. (Photo by Astrid Stawiarz/Getty Images for Pernod Ricard)
The classes currently offered include: The Coffee Lab: A Journey of the Senses, Oleato Tasting Experience, and The Art of the Espresso Martini. 
Prices for the classes vary between $45-$95 per person. You can reserve your experience here.
Last month, Starbucks said it was adding three new frozen refresher drinks to its menu: Frozen Strawberry Açai Lemonade, Frozen Pineapple Passionfruit Lemonade, and Frozen Mango Dragonfruit Lemonade. 
RELATED: Starbucks adds 3 new frozen drinks to its permanent menu
In May, the company also sparked debate after introducing new machines to select locations that make nugget ice instead of cubed ice.
The change — albeit very small — infuriated some customers who claimed the new nugget ice melts faster and can even dilute drinks, according to a Reddit thread. Others seemed ecstatic over the nugget ice, which is less dense than cubed ice.
This story was reported from Los Angeles.