Squatters take over Florida 'meth island,' build elaborate treehouse and install trampoline
PORT ORANGE, Fla. - Florida law enforcement officials are working to remove squatters from an island they outfitted with an elaborate treehouse, a "welcome center" and a trampoline. 
"TRESPASS NOTICE You are ordered to vacate the island within 48 hours," signs posted by Florida law enforcement on an island in Port Orange. 
The island, according to video posted by the Volusia County Sheriff's Office, is dotted with various handmade wooden structures, including an elaborate four-story treehouse and other huts made out of what appears to be old lumber and tree branches.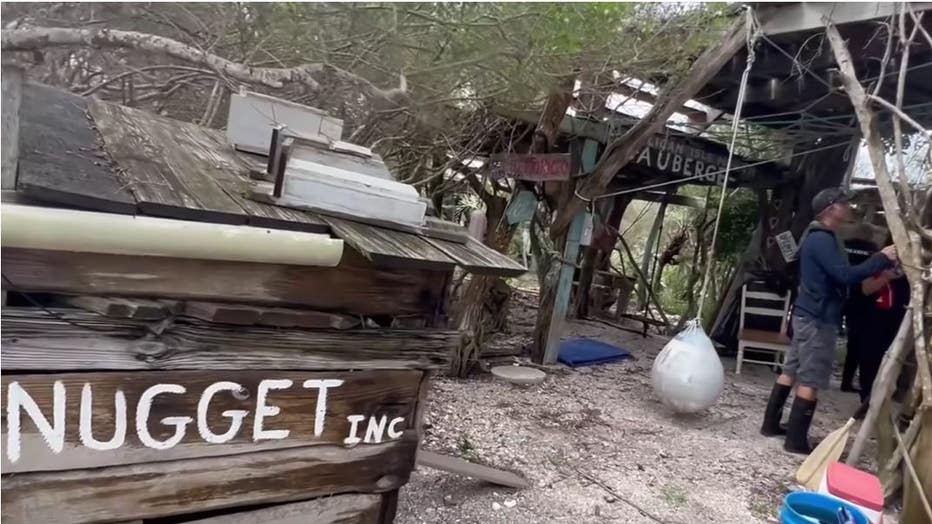 Structures at the squatters camp on an island near the Dunlawton Bridge in Port Orange. (Volusia Sheriff's Office)
The sheriff's office was assisting members of the Port Orange Police Department, South Daytona Police Department and Florida Fish and Wildlife on Friday by posting no trespassing signs at the squatter camp. The island is located near the Dunlawton Bridge in Port Orange, with social media commenters dubbing it "good ole meth island" and "Gilligan's Island."
MORE HEADLINES:
"Parts of these islands have become overrun with campsites, trash, wooden structures, towers, even a trampoline. For everyone who enjoys the beauty of this area, this is one step toward bringing it back to nature," the Volusia Sheriff's Office posted to Facebook.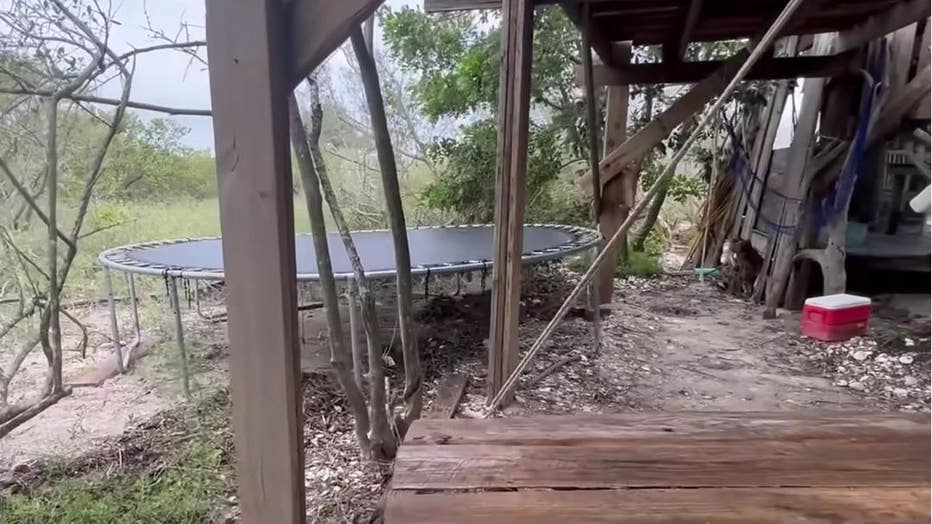 Trampoline on a Florida island where squatters built a campsite. (Volusia Sheriff's Office)
The campsite appeared vacant when law enforcement posted the no trespassing signs on Friday.  
The video shows the squatters have attempted to decorate the island, including by painting hearts on beams of one structure, hanging old license plates on structures like paintings, installing a trampoline and a sign directing visitors to the island's "welcome center."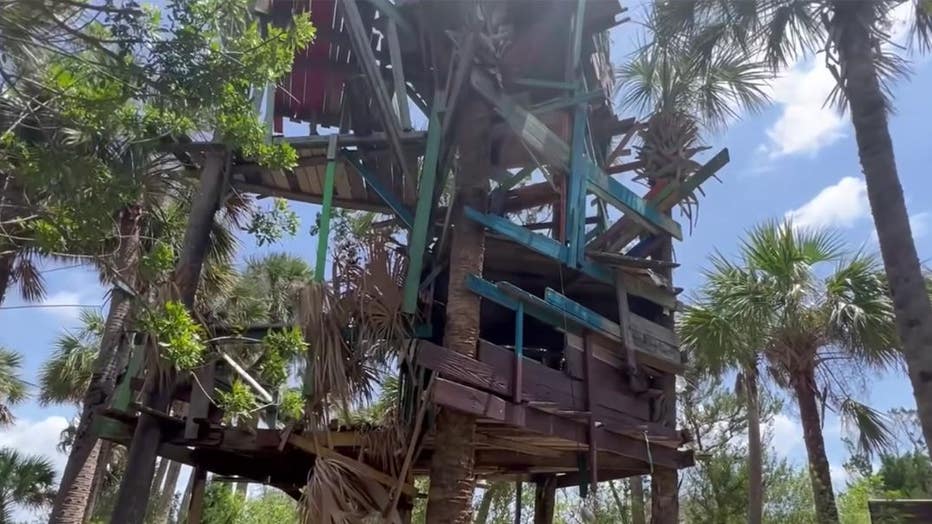 Treehouse on an island near the Dunlawton Bridge in Port Orange. (Volusia Sheriff's Office)
"It's pretty impressive, honestly. The number of structures has exponentially grown over the past few years," one law enforcement official is heard saying in the video. 
Commenters on Facebook debated about the trespassing signs, with some arguing the island is a "great spot to visit" while others called for the island to be cleaned up. One commenter said the area feels unsafe after nightfall. 
"There's no sanitation on the island, it's a garbage pit," one commenter wrote.