Spring homebuyers to continue facing inventory woes
U.S. housing inventory is well below pre-pandemic levels, posing a major hurdle for potential buyers this spring.
According to Realtor.com's monthly housing trends report, published Thursday, inventory growth in April slowed for the second consecutive month.
It rose 48.3% compared to the same time a year ago, but even with this increase, inventory remains 50.5% below pre-pandemic levels, according to the data.
The issue is that more sellers are opting out of the market.
REAL ESTATE EXPERT SHREDS BIDEN RULE PUNISHING HOMEBUYERS WITH GOOD CREDIT: 'IT'S MADNESS'
New home listings dropped 21.3% year over year nationwide last month, according to the report. In April, about 49 out of the 50 largest markets saw declines compared with this time last year. In fact, San Antonio was the only one out of the 50 largest markets to see the number of newly listed homes increase compared to last April, rising by a slim 0.4%.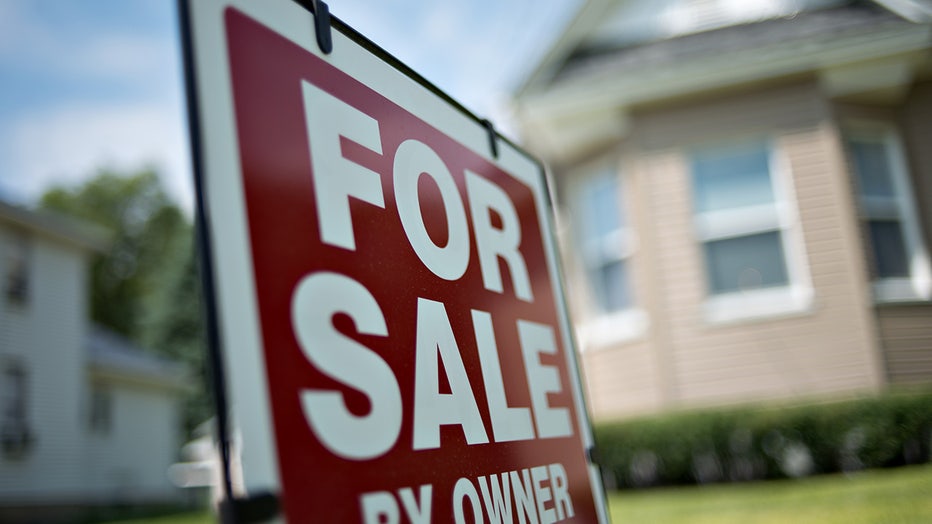 A "for sale by owner" sign stands outside a home in LaSalle, Illinois, U.S., on Friday, June 7, 2013. The Mortgage Bankers Associations weekly mortgage market index, which measures mortgage loan applications for purchases and refinancings, is schedul
Compared to April 2019, new listings were still down 30.6%.
"A declining number of newly listed homes remains a top challenge for the market, as many potential sellers are choosing to sit on the sidelines rather than list their home for sale," the report read.
EXISTING HOME SALES UNEXPECTEDLY FALL IN MARCH, REVERSING RECENT GAINS
Realtor.com Chief Economist Danielle Hale said that many sellers, who are likely buyers, too, reported feeling "locked in" to their current home because of their low mortgage rate.
The key 30-year fixed-rate mortgage climbed for another week, averaging 6.43% as of April 27, according to mortgage buyer Freddie Mac. That's up from the average of 6.39% from the week prior. It's also significantly higher than a year ago when the rate averaged 5.10%.
RELATED: Tech layoffs, high interest rates are having 'serious impact' on how people buy homes
On top of high mortgage rates, home prices are also elevated. For instance, the median listing price rose 2.5% to $430,000 in April compared to the same time a year ago. That's up 36.5% from April 2019, according to the data.
With fewer sellers, "hopeful homebuyers have fewer options for their next home and will likely have to continue narrowing their list of must-haves to find success in today's market," the report continued.
Given the tough market conditions, "sellers say having to get their home market ready is also a top concern, especially given that high inflation rates are leading to higher improvement and household furnishing costs, and prices for those goods are rising more than prices overall," Realtor.com Executive News Editor Clare Trapasso said.
That said, Trapasso also noted that "first-time and younger buyers can still win in this market by watching mortgage rates closely, setting online alerts for any new homes coming on the market, and working with an agent who really knows the market and how best to position an offer."