SoCal braces for another round of showers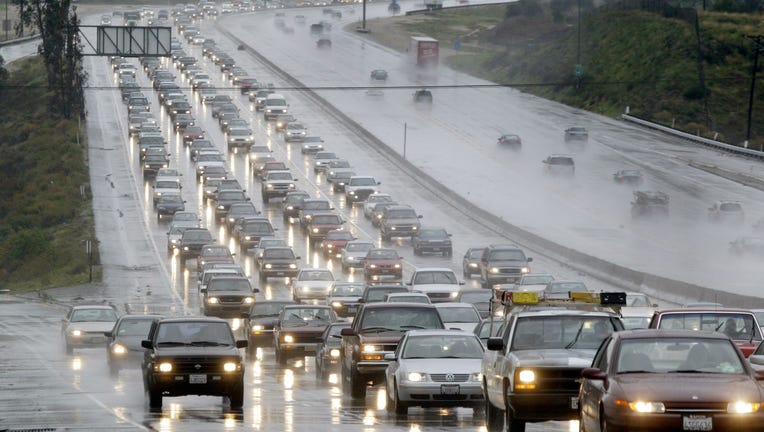 article
LOS ANGELES - A storm that will drag in subtropical moisture is expected to hit Southern California by Thursday afternoon, bringing light to heavy rainfall, thunderstorm chances and the potential for flash flooding. 
Up to 3 inches of rain is possible in the San Gabriel Mountains and up to 2 inches at lower elevations, the National Weather Service said. 
In the San Gabriel mountains, the snow level will be at 7,500 feet, forecasters said.
The expected precipitation results from an upper low off the coast, said NWS meteorologist Curt Kaplan, adding that the storm, which originated in the Pacific, has been infused with tropical moisture. He said that most of today's rain will fall on the San Gabriels.
The low behind the current storm will start moving south Friday, according to Kaplan.
Another storm, this one a colder system originating in the Pacific northwest, will reach the Southland Sunday, Kaplan said
The NWS said the storm could cause roadway flooding and hazardous driving conditions, minor mud and debris flows over areas denuded by wildfires.