Sir Paul McCartney says artificial intelligence used to create 'last' Beatles song
LONDON - Sir Paul McCartney said artificial intelligence has allowed them to create the "last" record by The Beatles, which is set for release this year.
The famous singer-songwriter discussed the song during a new interview with Radio 4's Today Programme in which he was promoting a new exhibition of never-before-seen photos taken by him years ago of the band. 
McCartney revealed that AI technology allowed them to "extricate" John Lennon's vocals from an old demo track to complete the song. He didn't name the song, but it's likely to be a 1978 Lennon composition called "Now And Then," according to the BBC.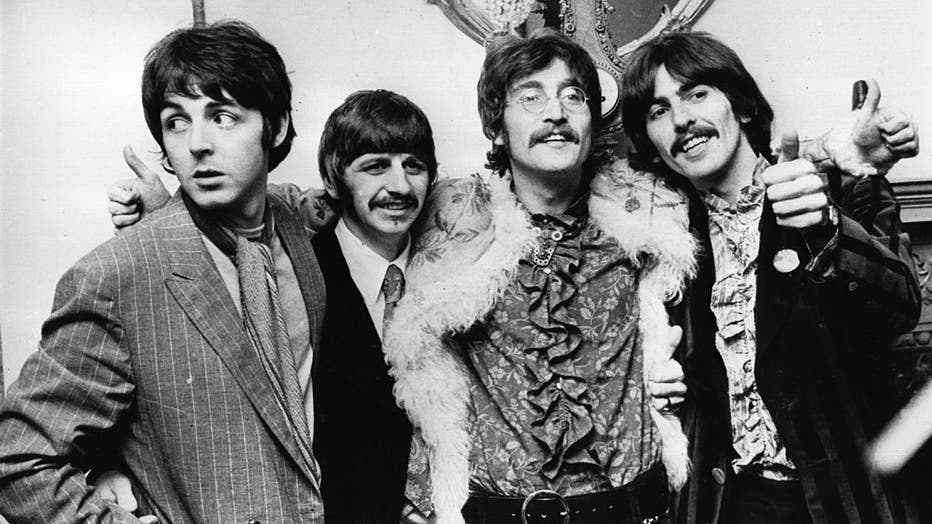 May 19, 1967: The Beatles celebrate the completion of their new album, "Sgt Peppers Lonely Hearts Club Band," at a press conference held at the west London home of their manager Brian Epstein. (Photo by John Pratt/Keystone/Getty Images)
"We just finished it up and it will be released this year," McCartney said in the interview, which was published on Tuesday.
"We were able to take John's voice and get it pure through this AI, so then we could mix the record as you would normally do," he added.
The rise of AI technology has already begun to revolutionize many industries, including the music world. Advances have created new songs, including one viral track called "Heart on My Sleeve" that simulates the voices of Drake and The Weeknd, leading to debate and strong reactions over the ethical and legal implications.
When asked about the explosion of AI in music, McCartney called it "kind of scary but exciting because it's the future"
"There's a good side to it, and then a scary side, and we'll just have to see where that leads," he said.
RELATED: Artificial intelligence and the music industry: Harmonious or harmful?
This story was reported from Cincinnati.