Several injured after multi-vehicle crash in West L.A.
LOS ANGELES (FOX 11) - Emergency crews are on scene of a multi-vehicle crash near Westchester.
The crash happened at approximately 6:50 p.m. near the southbound La Tijera off-ramp from the 405.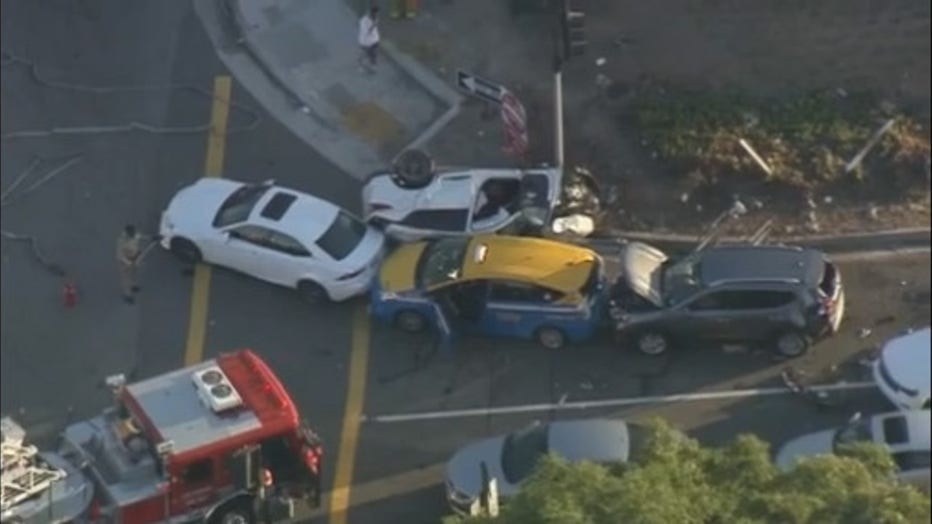 According to the California Highway Patrol approximately 5 vehicles were involved, with one being overturned.
At least 10 people were involved; the extent of their injuries is not known. A 36-year-old woman, her 7 year-old son and 3 year-old daughter and another woman were taken to a hospital for treatment, the Los Angeles Fire Department said.
Six other patients were evaluated at the scene and declined further care.
Traffic in the area was backed up as fire crews assessed the damage. The La Tijera off-ramp was shut until 8:30 p.m., CHP said.