'A very evil prank': Florida homeowners' awakened as front doors kicked in by masked strangers
DELTONA, Fla. - Several homeowners in Deltona, Florida say they were targeted by what appears to be a group of teenagers carrying out a dangerous prank.
"My wife was having a panic attack at the time because she was just so absolutely distraught," Jeffrey Gibson said.
Just after midnight Tuesday, his Ring doorbell camera captured a teen kicking in his door three times while someone nearby appears to be recording him.
"Until I saw the video, I didn't even realize that it seemed to be some youths playing what appeared to be a very evil prank," Gibson said.
In the video, the group can be seen running away after kicking the door and jumping into a nearby getaway car near Treehaven Drive.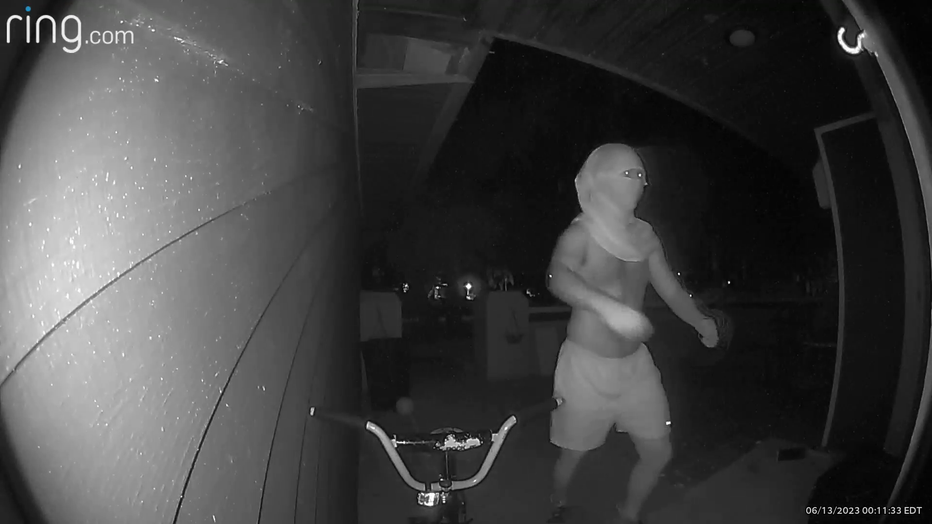 "Had they still been there when I opened the front door, I don't know that there would have been an element of control from myself or what they would have done," Gibson said.
About an hour and a half earlier, another homeowner two miles away, who did not want to go on camera, says her door was also kicked in. Her husband was so concerned he grabbed a gun and ran to the front door.
It serves as a reminder of why what may seem like an innocent prank to some could have a serious outcome.
"I hope that this is just that, that it's only kids being stupid and that it's some trend out there," Gibson said. "Hopefully, it goes away very soon because this is something that can get people harmed."
FOX 35 has reached out to the Volusia Sheriff's Office to confirm whether it's investigating and to find out how many homeowners have filed reports.