Second 3.2 earthquake jolts the Chatsworth area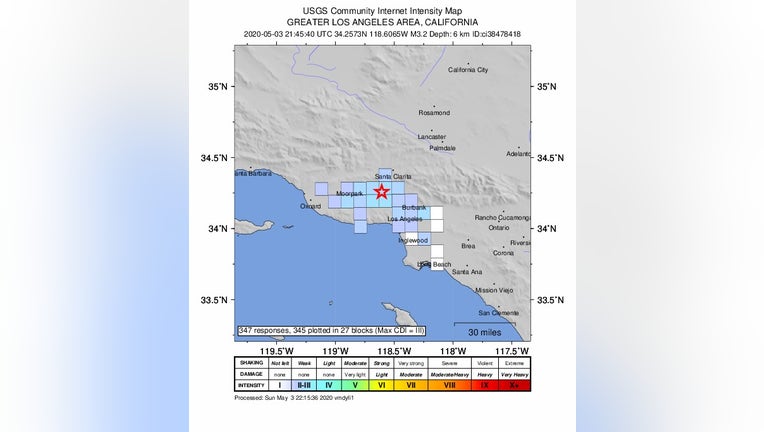 article
CHATSWORTH, Calif. - Two earthquakes struck the Chatsworth area in the San Fernando Valley on Sunday, according to the USGS.
The first earthquake hit at 3:19 a.m. 0.62 miles northwest of Chatsworth.
Shaking was felt throughout the valley.
RELATED: Are you prepared for an earthquake?
The second quake, measuring 3.2 magnitude, struck in the same area later Sunday afternoon, at 2:45 p.m., according to the USGS
RELATED: Surviving the earthquake: Prepare, Survive, RecoverUSGS provides information about earthquakes by state and preparedness information, including helpful information for those in California.
The quake hit Chatsworth at a depth of about four miles.
No damage or injuries have been reported.
Get breaking news alerts in the FOX 11 News app. Download for iOS or Android.