School Standouts: The Ironman teacher behind the award-winning T-Tech Academy
ORANGE COUNTY, Calif. - Move over Ironman because there's a new Tony Stark in town! His name is Ed Hernandez and he is the genius behind the award-winning T-Tech Academy at Tustin High School.  
So what is T-Tech? It is a four-year high school program where science, math and technology are brought to life. Mr. Hernandez is the mastermind behind T-Tech and is the man making tech magic happen in Orange County.
Mr. Hernandez's road to T-Tech is quite interesting. He is truly living the American dream. He is the son of immigrants and was the first in his family to go to high school and then on to college.
After receiving his engineering degree he went on to a successful career in the tech world, but something was missing from his life. So about 10 years ago, Mr. Hernandez left his high paying corporate job to become a teacher. Why? He says it was simple: He wanted more out of life other than just making money.  
So he made the switch, took a leap of faith and became a teacher.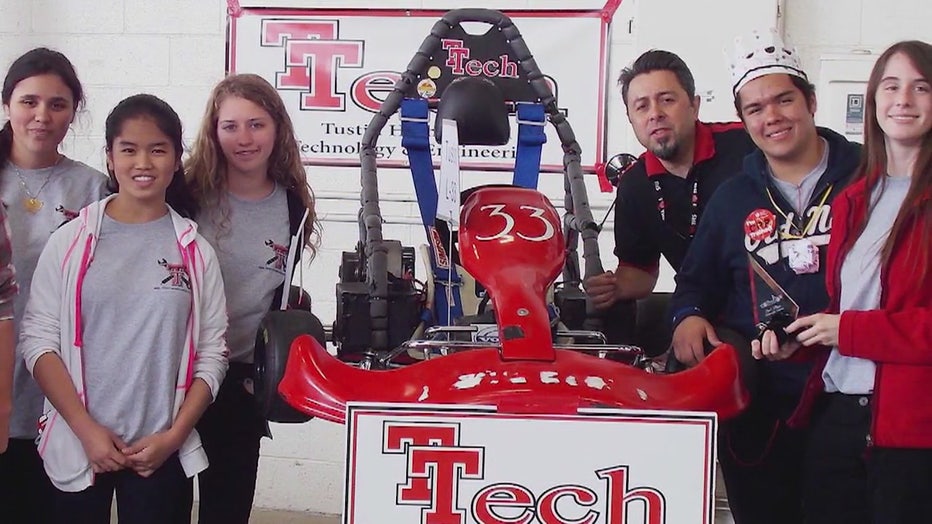 After receiving a grant, Tustin High School and Mr. Hernandez teamed up to create the T-Tech Academy. The program allows students to get hands-on experience inventing things using some of the most advanced tools in education and tech industry. It's a builders paradise, where students can turn their wild ideas into reality.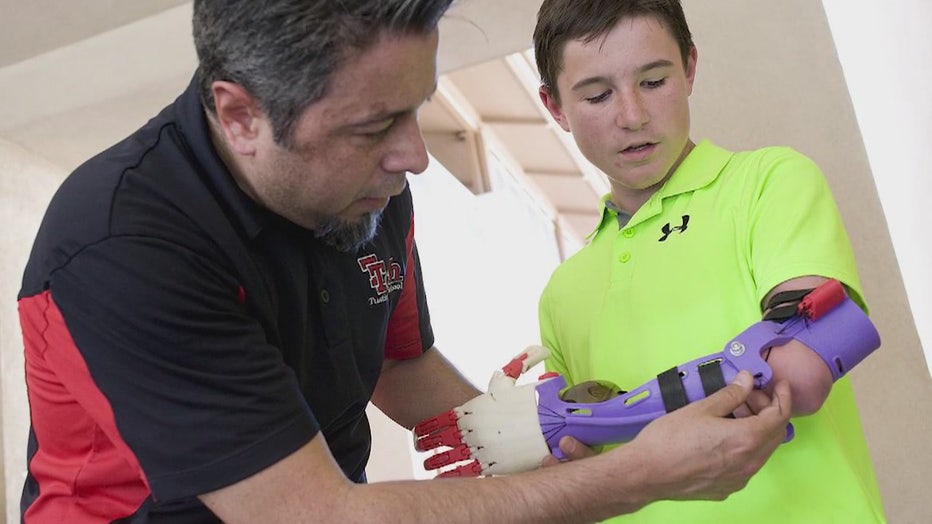 Mr. Hernandez allows his students to dream big. If they create it, they can build it. From a gum removal vacuum and a vending machine to electronic cars and robotic prosthetic body parts, there is nothing the kids can't do and there's nothing Mr. Hernandez won't do to help them achieve their goals.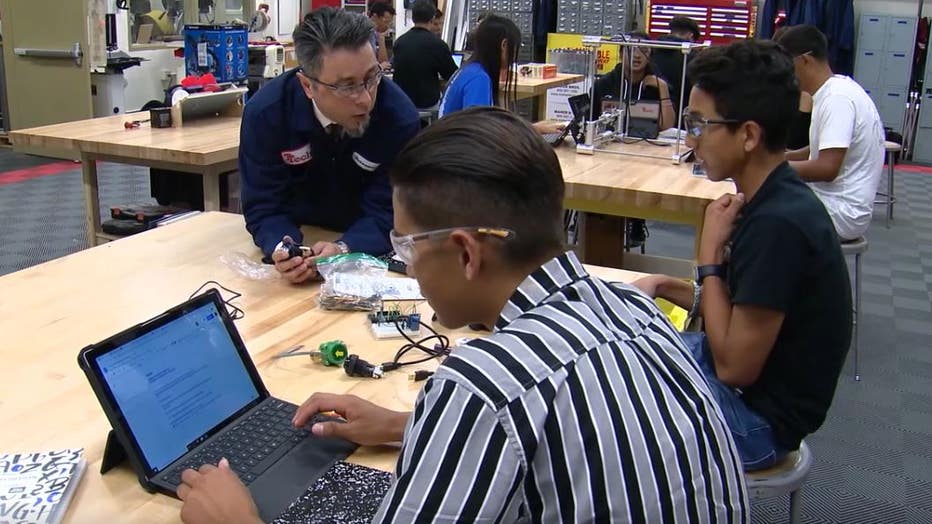 The best part about Mr. Hernandez's T-Tech program is that it is for everyone. There are no tests required to enter the program. All that Mr. Hernandez requires is that you give 110% and try your best. The failures are just as celebrated as the successes because to Mr. Hernandez it's all about the journey to get there.