School Standouts: Junior high students broadcast live newscasts every morning before school
SANTA CLARITA, Calif. - The news business is a fast-paced, exciting profession that takes hard work and dedication. The people you see on camera and the many more behind the scenes spend years honing their craft.
And then there's Kid Flix – a talented group of 12-to-14-year-old students from Placerita Jr. High School in Santa Clarita. Kid Flix is an on-campus journalism club that broadcasts a live newscast every morning before school.
Teacher Paul Kass started Kid Flix 25 years ago as a movie-making club. In 1997 it morphed into Miner Morning TV. On a shoestring budget, and with no experience broadcasting news, Mr. Kass not only launched Miner Morning TV, but he's also kept it going for 25 years.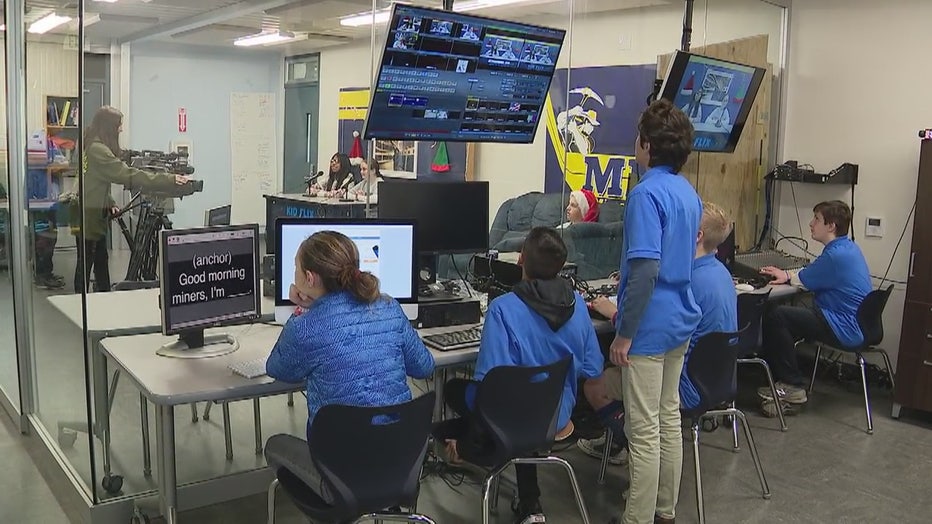 Truth be told, Mr. Kass prefers to remain behind the scenes. It's a big responsibility for the students – managing time, making deadlines, doing hours of show prep – it's something each student takes seriously.
MMTV isn't just broadcast across the Placerita campus, it sometimes is shared on YouTube. MMTV has also been seen and recognized nationally by the Student Television Network (STN) where the students have been recognized with two dozen awards.
Congratulations Mr. Paul Kass from Placerita Jr. High School in Newhall, for being recognized by FOX 11 School Standouts!
If you'd like to nominate a person or program for FOX 11 School Standouts, head over to FOX11SchoolStandouts.com.