Santa Ana Police searching for hit-and-run driver accused of fatally striking bicyclist
SANTA ANA, Calif. - Police in Santa Ana on Monday were searching for the driver accused of fatally striking a bicyclist before driving away.
Around 3 a.m., officers found an adult male victim who had been stuck in the roadway near the 300 block of South Newhope Street. The victim was pronounced dead at the scene. His name has not been released pending family notification.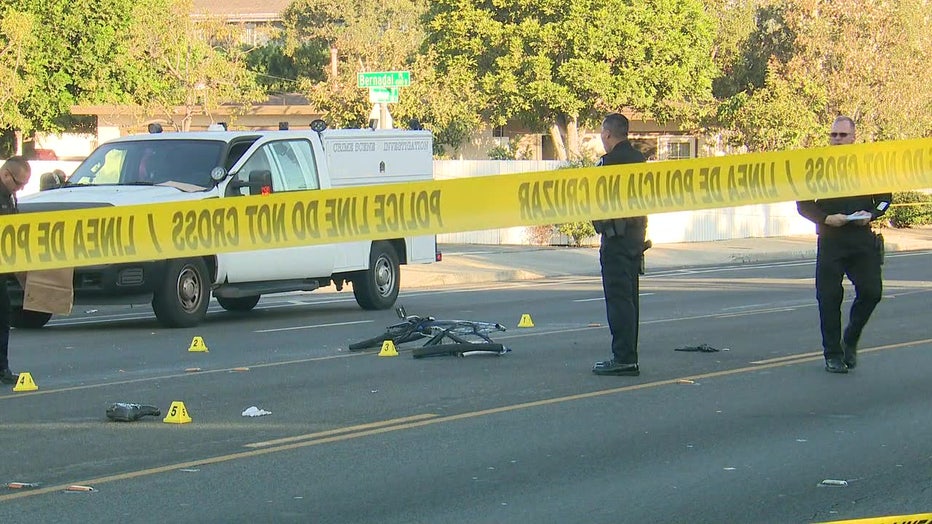 "At the collision scene we found a bicycle, we're not certain at this time if he was riding it or simply walking in the roadway with the bicycle," said Corporal Brett Nelson with the Santa Ana Police Department.
"Based on the investigation at this point, we believe the pedestrian or bicyclist was in the middle of the roadway when they were struck by the unidentified vehicle," Nelson added.
No descriptions were immediately available of the suspect or vehicle involved in the hit-and-run.
Police said that the vehicle involved in the collision was likely to have extensive damage to the front end.
Authorities were asking anyone with information on this case to contact the Santa Ana Police Department's Collision Investigation Unit at 714-245-8200.