Salon owner fighting for government to include hair salons in phase 2 of California's reopening
CALABASAS, Calif. - Secret salon services, such as house calls for haircuts, are increasingly taking place as the economy starts reopening — but hair and beauty salons are not in the next reopening phase for California businesses, which is adding to their plight.
State and local officials recently announced that certain businesses, such as golf courses, florists, car dealers, as well as retailers that sell toys, books, clothing, sporting goods and music, would be allowed to reopen as early as Friday. However, hair and nail salons are not included in that phase or reopening.
Get breaking news alerts in the FOX 11 News app. Download for iOS or Android.
Some states have allowed them to reopen and that's fueling the fire for Raychel Harrison, the owner of Salon Nuuvo in Calabasas.
"You can do it in a way that's safe," said Harrison.
She says she's fighting, not only for her livelihood and for her 15 employees, but for the industry.
"We are a high touch industry but we are licensed to sanitize and disinfect," she explained. 
That's why she argues hair and nail salons should not be forced to wait until phase three of the government's plan to reopen.
RELATED: Stay up to date on all coronavirus-related information 
"For a lot of people in my industry, tips are the way they live and feed a family," said Harrison. "People are doing desperate things for cash — at least if we open with a plan, we can open safely."
Harrison says hairstylists are putting themselves and others at risk by making secret house calls despite the stay at home order. 
She sent out a proposed reopening safety plan to countless government officials, from the governor down to local offices. The plan includes staggering staff schedules, screening customers, sanitizing stations, and no blow dryers.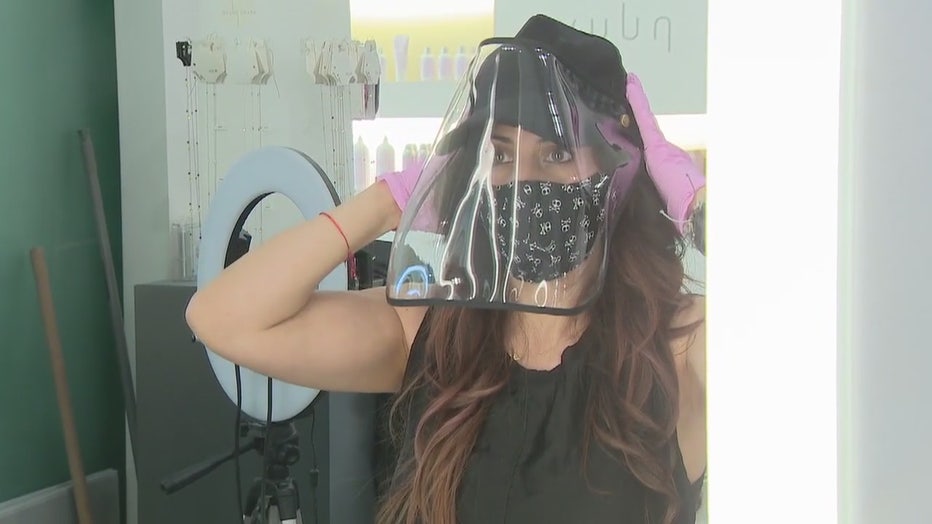 "We saran wrap every brush after it's been sanitized so we know that it's clean and we unwrap it per customer," she added. "We can do it in a way where we can not make people stay home, not close all their businesses and lose everything."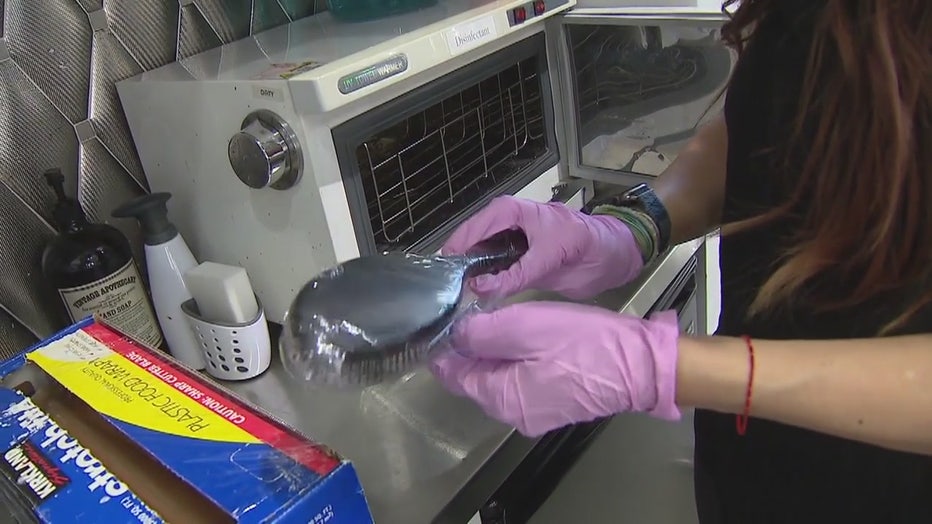 Right now, phase three of reopening is still a ways away from being a reality, since neither state nor local officials have stated when that phase will begin.
"I feel disappointed in our system," said Harrison.