Richard Dreyfuss accused of exposing himself to female writer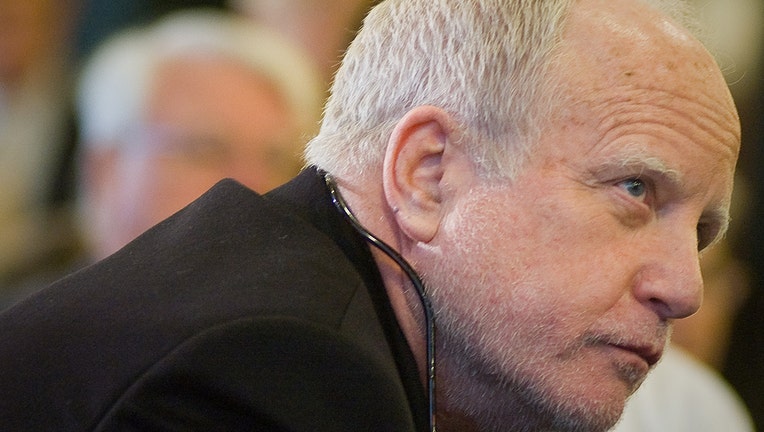 article
LOS ANGELES (FOX 13) - Less than a week after Richard Dreyfuss expressed support on Twitter for his son, Harry Dreyfuss, who alleged Kevin Spacey groped him when he was 18, the 70-year-old actor faces allegations of his own.
In an interview with Vulture, writer Jessica Teich says Dreyfuss harassed her over a roughly three-year time during the 1980s.
The harassment, Teich says, included Dreyfuss exposing himself to her.
Teich told Jada Yuan, of Vulture, she felt the elder Dreyfuss' support for his son was "hypocritical" considering "this guy harassed [her] for months."
At the time of the alleged harassment, Teich was in her mid-20s. Dreyfuss was 12 years older and was married with children.
Teich explained how being a junior writer on a passion project of Dreyfuss' made her vulnerable to his advances. She also described feeling unable to report the incident, as well as wanting to continue her career.
In a response to the Vulture article, Dreyfuss writes, in part, "I value and respect women, and I value and respect honesty. So I want to try to tell you the complicated truth."
Dreyfuss continues to describe parts of his career, calling himself an expletive at one point, and says he was "swept up in a world of celebrity and drugs," adding those were not excuses.
But Dreyfuss denies Teich's claims he exposed himself to her, saying he thought any interactions they shared were consensual.
Read more at http://www.vulture.com/2017/11/richard-dreyfuss-accused-of-exposing-himself-to-woman.html