'We are still useful': Retired Ohio grandma becomes pool lifeguard amid shortage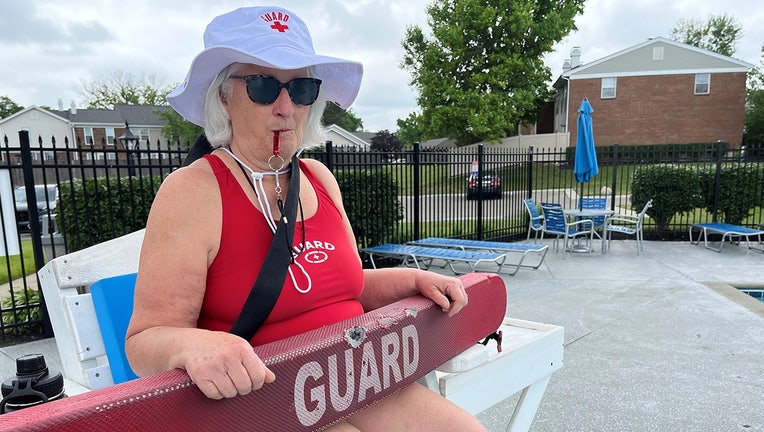 article
CINCINNATI - One Ohio grandmother decided to step up for her community amid a shortage of lifeguards and is now certified to watch over visitors at her local pool – and just in time for the summer. 
Gail Rodgers, 66, is a retired IT consultant. She said she had no intentions on returning to the workforce after she left Hewlett Packard in 2014, but after her community pool closed down due to COVID-19 and opened back up with limited hours during 2021 and 2022 due to a lifeguard shortage, she decided to do something about it. 
"I didn't want our residents to watch our beautiful pool go unused because we couldn't staff it," Rodgers told FOX TV Stations. 
Rodgers, who is the president of the board of residents for her neighborhood, said people were truly looking forward to enjoying the community pool for the summer and griped about the limited hours due to lack of staffing. 
Recently, Rodgers read a 2019 article in the Wall Street Journal about employment in Japan and how the country was able to expand its workforce, despite a dwindling population, by tapping into a rich vein of willing employees – foreigners, women and the elderly. 
"I think the U.S. has not done a good job of utilizing our older adults. The old joke was to become a Walmart greeter after you retire, but I think the opportunities are much greater," Rodgers said. 
Rodgers said she was particularly struck by the article and felt more people who are at retirement age – if they have the time and motivation – should definitely try getting back out there and helping out where they can. 
"And I feel like especially now, with so many of us retiring from the baby boomer age, that there are a lot of us out there, we have a lot more to give. We are still useful," Rodgers continued.  "I mean, we're here. We need to join the workforce and we need to step up." 
So in addition to advertising to her local community about open lifeguard positions, she decided to lead by example and become one herself. 
"I went into our office and I was kind of strategizing with the office staff," Rodgers said. "We sent out newsletters: 'Please get certified. Wouldn't it be great to live in the community where you work,' and trying to push it and all that. And then I'm like, 'You know what? If I'm asking other people to do it, I should step up and do it myself.' So it just kind of went that route."
She ended up reaching out to her neighborhood property manager who contacted Jeff Blume with Cincinnati Pool Management, to see what requirements were needed to become a lifeguard.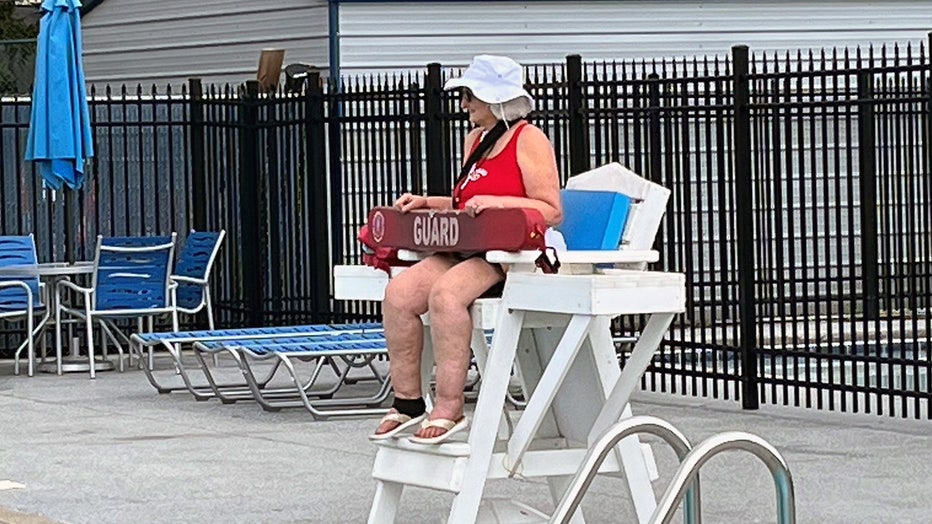 Gail Rodgers working her new summer job. CREDIT: Gail Rodgers
Blume said lifeguards are required to complete 27 hours of training, a physical test, an online course, and lastly, an in-person mock rescue test. 
The physical portion of testing included swimming 300 yards without stopping or using the backstroke, treading water for two minutes without using your arms, swimming the length of a pool and retrieving a 10-pound brick from the bottom of the pool and returning to the surface without the use of one's arms. 
Rodgers said that she had trained as a lifeguard as a teenager but never actually became one. And she said much of her training in her younger years was completely different from what she learned recently. 
"Our class was made up of nine 15 year olds, two 16 year olds and myself. While the in-person training was not easy, it was very interesting and beneficial. I had taken all of the lifeguard training as a teenager and thought I had remembered a lot of it. Turns out, everything that I learned is now obsolete," Rodgers said. 
"We now use floatation devices and backboards during the rescue, and we do not perform mouth-to-mouth anymore. I not only learned all the deep/shallow water rescue techniques, I also learned CPR and AED operation. This makes me feel more qualified and capable to watch my own grandchildren," she added. 
Rodgers was able to complete the classes and training, and was scheduled to watch over her fellow swimmers with her newly acquired skills.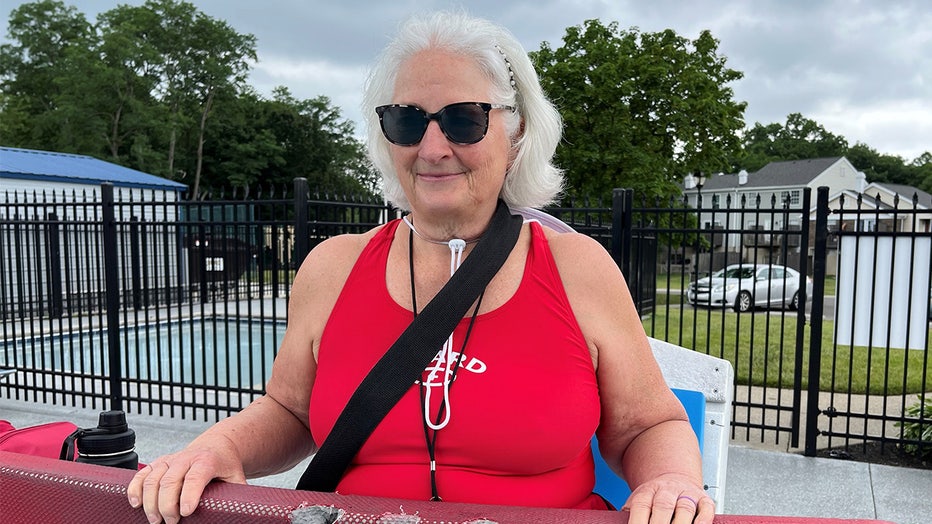 Gail Rodgers working her new summer job. CREDIT: Gail Rodgers
"I worried that the job might denigrate into becoming the unruly teen police and sweltering in the hot sun. Turns out the job is fun," Rodgers said. 
"I get to watch kids try to race their parents the length of the pool and kids begging parents to stay in the pool for hours, playing and interacting with them. On my first day on the job, I did not need to blow my whistle one time," she continued. 
Rodgers is adding a few personal touches to make her time sitting in the lifeguard chair a tad more comfortable, including a cushion. Her husband also brings her hot meals and cold beverages to help her last the whole shift. 
Rodgers works the later shift for about 4 to 6 hours and loves the flexible schedule and great pay. 
"Step outside your comfort zone. You may think you can't do it, but I'm sure you can," Rodgers said.  
This story was reported from Los Angeles.