Restaurants slap diners with charges for everything from water to staff healthcare, drawing scorn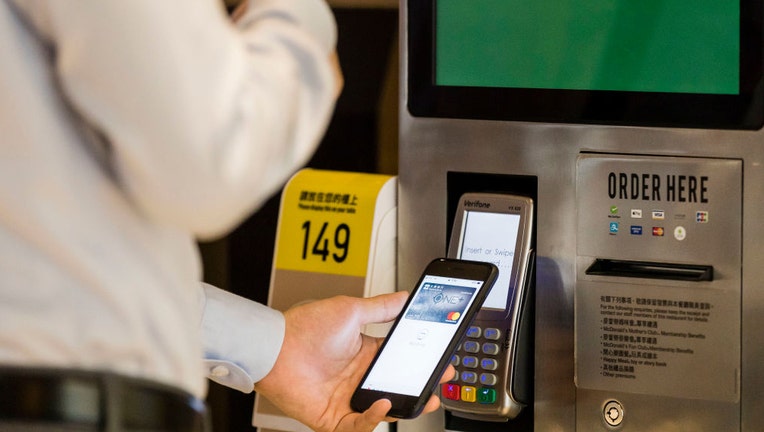 article
Restaurants that have continued the trend of charging customers for everything from water to employee healthcare costs have come under scrutiny as business owners grapple with rising costs.
One in six restaurants is now tacking on fees or surcharges for customers in an effort to combat the rising cost of doing business, according to a National Restaurant Association survey, a trend that has become increasingly controversial.
The controversy over the fees was highlighted again last week in Los Angeles at Alimento, a restaurant which went viral for its 4% surcharge that ownership said is meant to offset the costs of paying for workers' health insurance, according to a CBS report Monday.
The owner of the restaurant, Zach Pollack, took to social media to defend the establishment's decision to upcharge customers for the cost, pointing out that patrons have the option to remove the surcharge from their checks.
RESTAURATEURS FUMING OVER OMINOUS NEW FEE BILLED TO THEIR CUSTOMERS BY BIG TECH VENDOR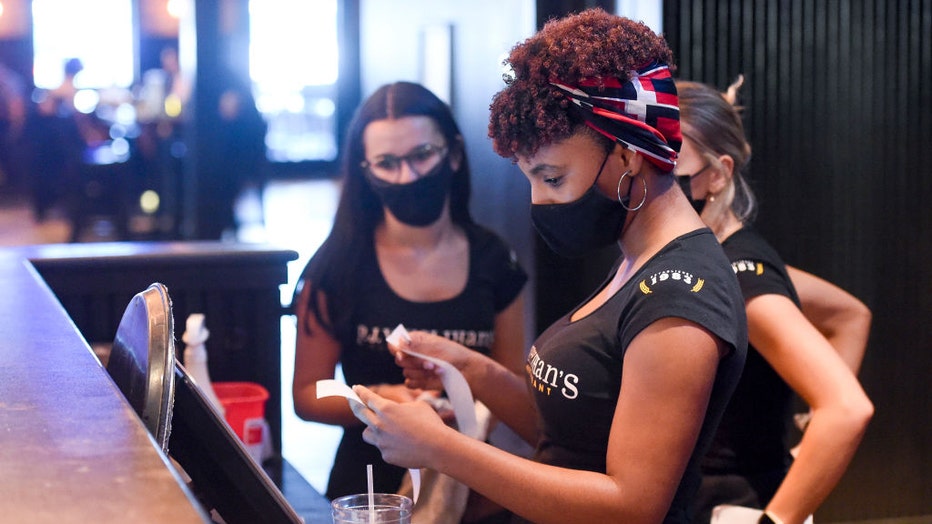 A prepares a bill for a customer. At P.J. Whelihan's restaurant and pub in Spring Township Friday evening June 25, 2021. (Ben Hasty/MediaNews Group/Reading Eagle via Getty Images)
"As some of you may have heard, my restaurant, Alimento, was recently targeted online by a number of people fueled someone's rant about our 4% healthcare surcharge (a charge which we offer to remove as printed on the very check he photographed),"  Pollack said on Instagram.
The restaurant did not immediately respond to a Fox Business request for comment.
Alimento is not alone in charging unfamiliar fees, with restaurants across the country finding creative ways to offset costs and boost profit margins, charging for some items customers oftentimes expect not to pay for, such as water or bread. Some restaurants have begun to encourage customers to leave higher tips than normally expected, while others have given customers the option to tip employees even when there is no table service.
Laws on what restaurants can surcharge vary across the country, though there are few restrictions in most jurisdictions. Nevertheless, the practice leaves a bad taste in the mouths of some industry observers.
HEALTHY EATING ON VACATION: HOW TO MANAGE DIET AND AVOID OVERINDULGENCE, ACCORDING TO EXPERTS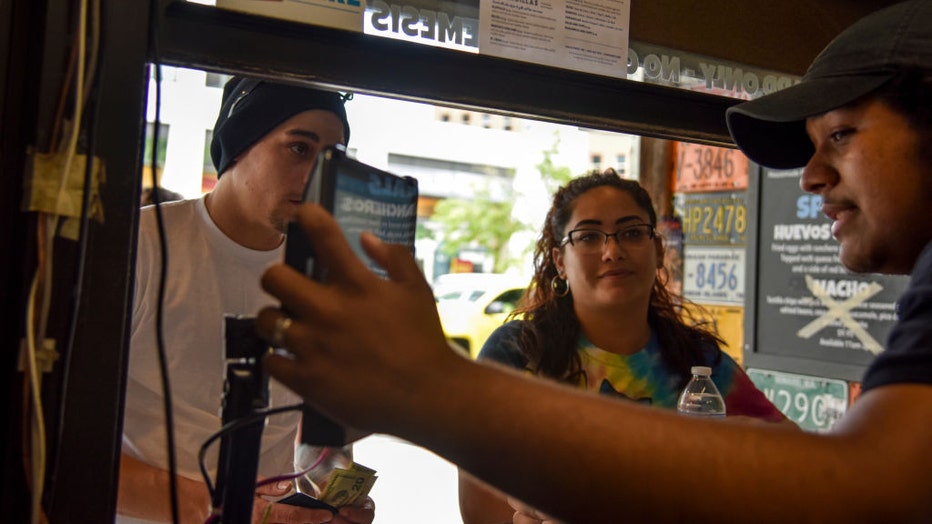 After pulling out cash to pay for food, customers hear from cashier that the restaurant does not accept cash at restaurant, on Thursday, July 5, 2018, in Washington, D.C. (Jahi Chikwendiu/The Washington Post via Getty Images)
"I have a problem with the whole thing," Brian Warrener, a professor of hospitality management at Johnson & Wales University, told CBS News. "These surcharges obscure the actual cost of a meal. As an operator, you don't have to fold any of these additional expenses into the cost of a meal, and it still allows you to charge customers extra."
Warrener noted that restaurants have the ability to be more upfront with costumer about the rising costs by raising menu prices, but argued many are "petrified" to scare away business with high sticker prices.
"Some places raise prices to provide benefits like a salary and health insurance, and it's confusing for consumers who are now asking, 'Why did your prices go up so much, and why am I paying for a thing that is not my decision — to provide benefits to your employees?" Warrener said.
While the trend started before the pandemic, restrictions on operations during the health emergency led to a quick spike in surcharges as business owners tried to figure out a way to stay afloat.
However, the surcharges have continued to spread even after fears over the pandemic waned, with customers being asked to pay for things completely unrelated to their meal, such as a California law that allows restaurants to charge a 1% fee to customers to combat climate change.
"Prior to the pandemic, we started to see operators tack on surcharges for compensation," Warrener said. "The pandemic catalyzed it."