Residents displaced after power goes out, underground water leak damages gas line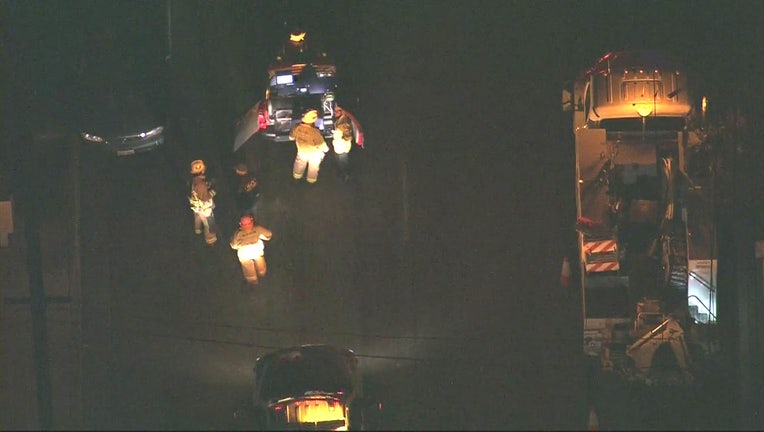 LA PUENTE, Calif. - Fire officials say 39 residents in a La Puente neighborhood were evacuated and temporarily displaced after an underground water leak caused damage to the gas line. 
Emergency crews responded to the 700 block of N. Willow Avenue shortly after 4 p.m. Monday for a report of wires down, the Los Angeles Fire Department said. 
Officials say a mylar balloon flew into a nearby power line, which arced causing not only the power in the area to go out, but also caused damages to a natural gas line and water line resulting in dozens of residents being evacuated while crews took control of the situation.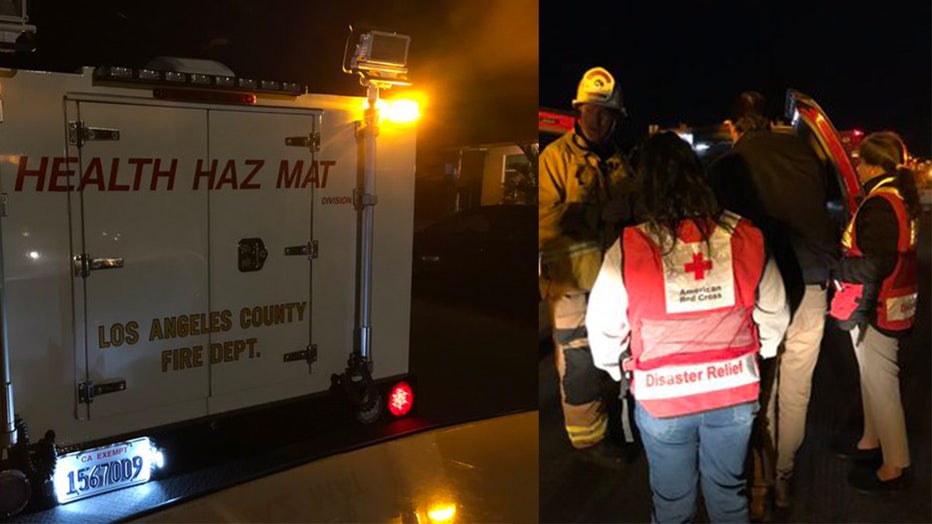 Residents in La Puente were displaced Monday night after a water main break, power outage, and gas line break. (Los Angeles County Fire Department)
The Red Cross was at the scene assisting displaced residents.
SoCalGas personnel was also on the scene. They say there are two confirmed natural gas outages and crews continue to assess whether there are additional outages.
No injuries were reported.
This is an ongoing investigation. No further details were immediately known.
Get breaking news alerts in the FOX 11 News app. Download for iOS or Android.