Real Housewives of Beverly Hills Alum Adrienne Maloof hosts fundraiser to benefit Los Angeles firefighters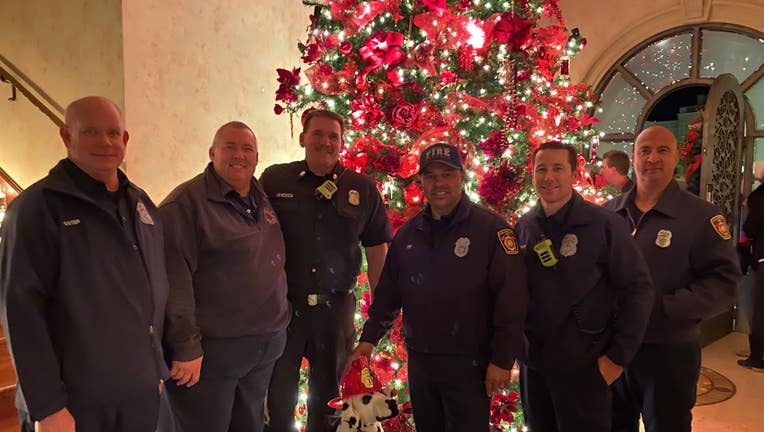 BEVERLY HILLS, Calif. - Entrepreneur and Real Housewives of Beverly Hills alum Adrienne Maloof hosted a magical holiday event to honor the local fire department. 
She opened up her home to nearly a hundred people and invited firefighters from Los Angeles Fire Department Station 99 for dinner and to say thank you for their hard work during the Southern California wildfires. 
Maloof says she's been evacuated multiple times and knows the struggle residents and firefighters go through during wildfire season. 
"It's so powerful Mother Nature and these firefighters go and save our lives. Los Angeles has had many fires and they're saving our lives. We're here to celebrate what they do," Maloof said during the event.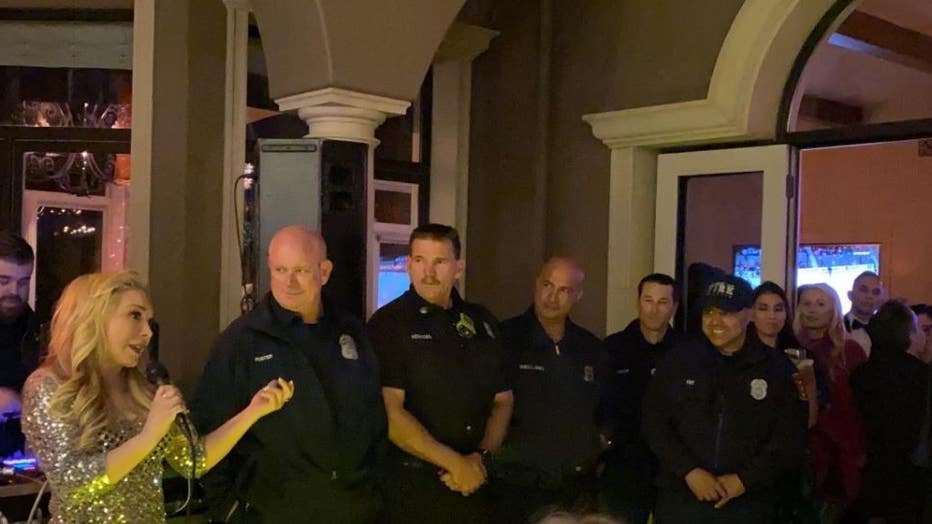 Money raised from the event will go towards the Los Angeles Fire Department Foundation. 
Oliver Fry with fire station 99 says funds raised will go towards buying new equipment for various LAFD stations. 
"We really appreciate her support for the fire foundation which is actually bringing money into our department in which we can buy needed equipment that will help us fight fires or anything we need at the stations," Fry stated. 
If you'd like to help donate you can select your local fire house or donate to the foundation which will help all stations in the city. 
For more information click here.