Rancho Cucamonga man arrested for impersonating a peace officer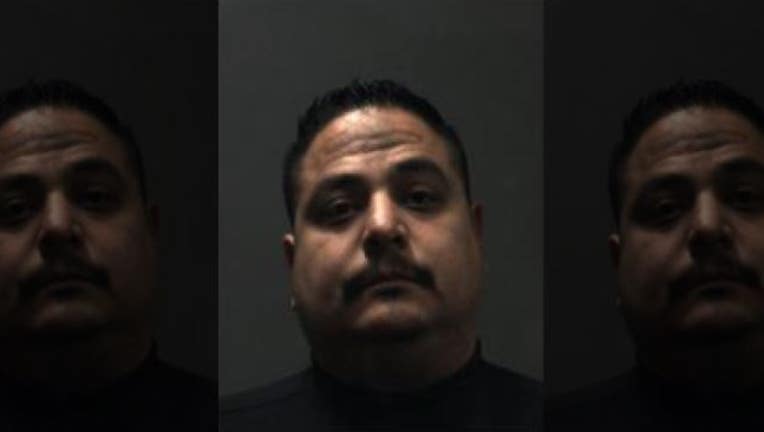 article
RANCHO CUCAMONGA, Calif. - San Bernardino County Sheriff's deputies recovered multiple items from a suspect's vehicle including a Taser, firearms, multiple rounds of ammunition, and a bulletproof vest after he was arrested for impersonating a peace officer Friday.
The incident occurred just before 1 a.m. when Rancho Cucamonga Station deputies were called to Golden Oak Road and Morning Breeze Drive, located near Hellman Avenue.
Sheriff's officials say the victim was driving on Golden Oak Rd. when he was pulled over by the suspect, identified as Avelardo Estavillo, 35, of Rancho Cucamonga.  
According to authorities, Estavillo activated his overhead light bar and conducted a traffic stop on the victim. 
He continued to take the victim's license information and instructed him to remain in the vehicle.  Estavillo then walked back to his marked security Ford Crown Victoria and called sheriff's dispatch stating he had pulled over a "suspicious" person, sheriff's officials said. 
Before deputies arrived at the scene, Estavillo turned off his light bar.
Deputies later contacted the victim, who told deputies he believed the person who stopped him was a police officer due to the suspect's security vehicle that had red and blue lights.
Officials later confirmed the light bar did contain several red and blue lights, as well as a siren. 
Deputies ran a background check on Estavillo, which showed multiple arrests and misdemeanor convictions. In addition, he was in possession of valid guard cards, but they had been suspended in California.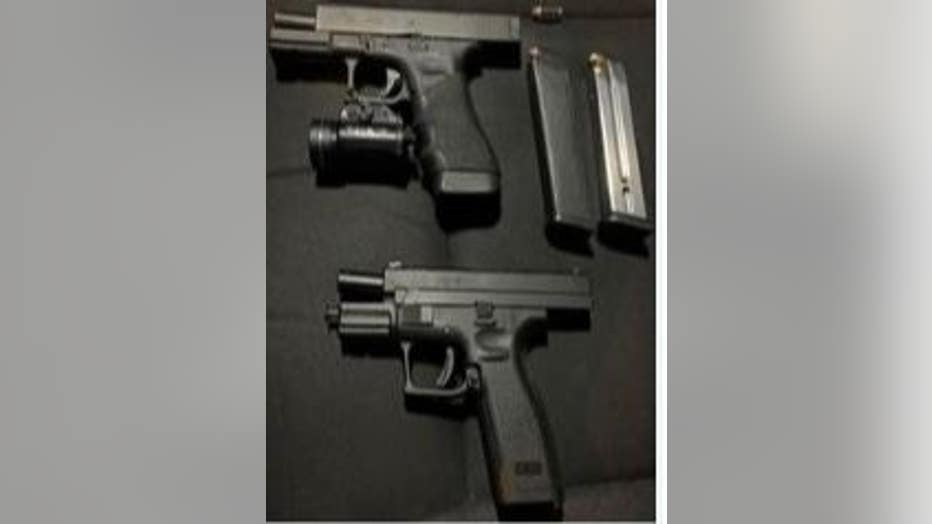 While searching Estavillo's car, deputies recovered two firearms, one collapsible baton, one wood baton, an electric Taser, a bulletproof tactical vest, a security polo shirt, two deputy belts, and multiple rounds of ammunition, the sheriff's department said. 
Rancho Cucamonga Animal Center took possession of Estavillo's dog that was located in the back of his car. His car was towed and Estavillo was arrested on the charges of impersonating a peace officer and false imprisonment. He was booked into the West Valley Detention Center on a $50,000 bail. 
Investigators believe there could be other victims. Anyone who may have been victimized by Estavillo is asked to contact the Rancho Cucamonga Sheriff's Station. Those who wish to remain anonymous can call 1-800-782-7463 or can leave information online.