Pursuit of stolen box truck ends in crash in downtown Los Angeles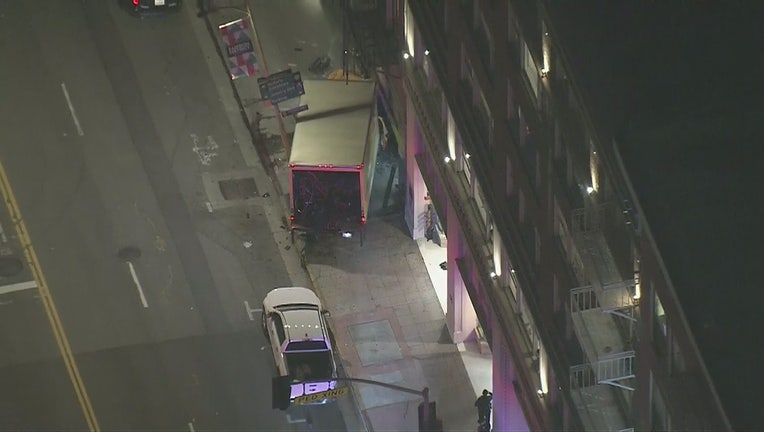 article
LOS ANGELES - The driver of a stolen box truck was taken into custody at the end of a police pursuit Tuesday night after crashing the vehicle in downtown Los Angeles.
The driver crashed near Los Angeles and Seventh streets about 10 p.m., according to the Los Angeles Police Department. Details of where the pursuit began were not immediately available.
The suspect was quickly taken into custody and treated at the scene for unknown injuries, police said.
The name of the suspect was not disclosed.