Potential SoCal power shutoffs could impact over 33,000 residents as heavy winds expected
LOS ANGELES - Thousands of California residents could once again lose power in the coming days as power companies contemplate shutting off electricity in order to reduce the potential of an electrical fire.
As early as Thursday, roughly 33,284 customers in Inyo, Mono, Kern, Los Angeles, Riverside, Santa Barbara and San Bernardino Counties, could lose power as Southern California Edison considers a "Public Safety Power Shutoff" (PSPS). The decision comes as areas in the Inland Empire are expected to see winds of up to 15 mph on Thursday with wind gusts up to 30 mph, according to the National Weather Service (NWS).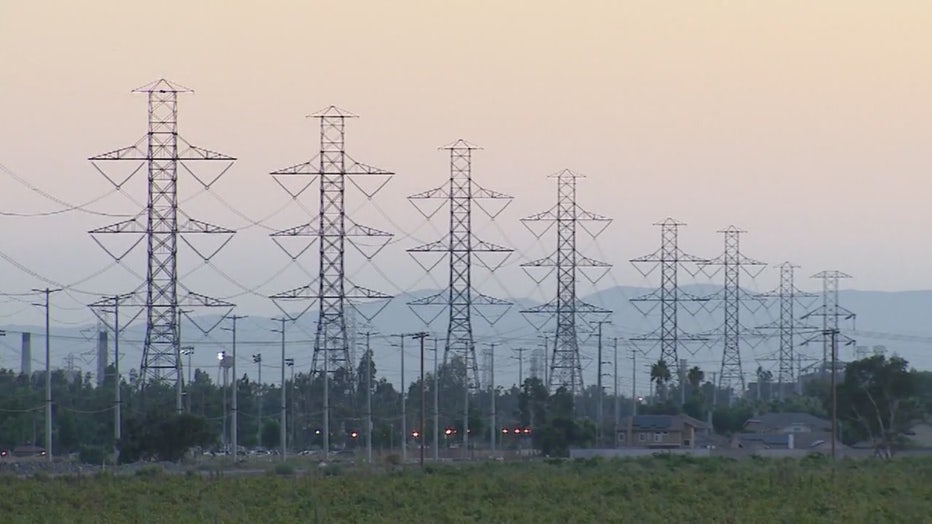 PSPS events occur when forecasts indicate elevated weather conditions. Power companies assess the impact to affected areas, analyze historical data to help predict the likelihood of a wildfire occurring, and closely monitor weather watch alerts from NWS prior to shutting off the power.
While the cause of the recent deadly "Saddleridge Fire" remains under investigation, a SoCal Edison electrical safety incident report to the state's public utility commission could link the cause of the fire to a power line malfunction, officials said Monday. The report stated that SoCal Edison notified the California Public Utilities Commission of a "system impact at the reported time of the fire." Additionally, a witness claimed that the fire erupted at the base of a SoCal Edison transmission tower along Saddle Ridge Road.
Related: SoCal Edison confirms reporting electrical malfunction at time of Saddleridge Fire
In recent years, some of California's deadliest and most destructive fires have been linked to electricity supply companies, including the 2018 "Camp Fire," which killed 85, destroyed over 18,000 structures and burned more than 150,000 acres in Northern California.