Porch pirate suspect seen wearing women's underwear as face mask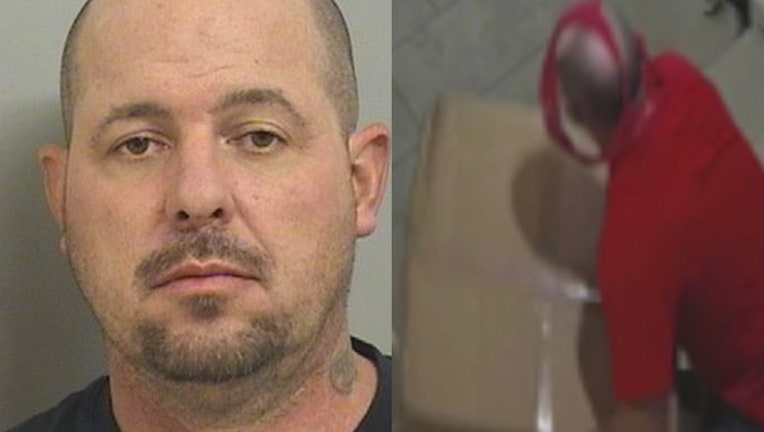 article
TULSA, Okla. - Oklahoma authorities said they caught a suspected porch pirate that donned "an unusual and questionably effective mask."
He was seen wearing women's underwear over his face. 
Tulsa Police said on Friday, they were made aware of a porch pirate in one neighborhood. 
RELATED: Officer pursues stolen vehicle, finds 10-year-old behind wheel
Surveillance images captured the suspect and officers were able to track down his vehicle. An officer recognized the suspect from previous porch pirate cases where he was seen wearing women's underwear as a mask. 
Authorities then tracked down the suspect at his home and knocked on his door. 
Spencer Gougler was inside but would not talk to the officers. After police executed a search warrant, Gougler was arrested.
He faces several charges including larceny, grand larceny, and knowingly concealing stolen property. 
This story was reported from Los Angeles.