Police investigate double fatal shooting at Ontario apartment complex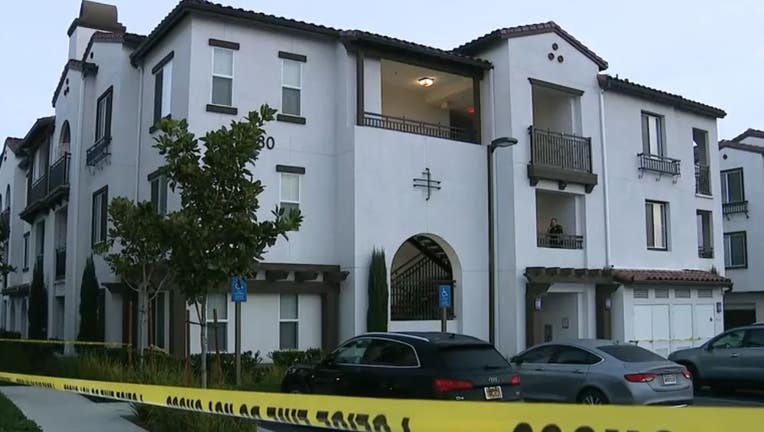 article
ONTARIO, Calif. - Police are investigating a shooting that left two men dead and one man wounded at a luxury apartment complex in Ontario. 
The Ontario Police Department received a call just after 9 p.m. Monday regarding a shooting at the Vistara Apartments located on the 3400 block of East 4th Street, located near Haven Avenue. 
Arriving first responders discovered two men with gunshot wounds. Both men were pronounced dead at the scene, police said. 
Two hours later, Ontario police officers discovered a man with apparent gunshot wounds at the hospital. Police say it was not immediately clear if he was a suspect or a victim. 
Officers also located a fourth man at the hospital, who did not have any injuries. He was detained for questioning, according to Ontario police. 
Authorities could not confirm if the victims lived at the apartment complex and their identities have not been released. 
No further information was immediately available. 
This is a developing story. Check back for updates.