Man arrested after police chase, casual stroll in South LA after ditching car
LOS ANGELES COUNTY, Calif. - A man is in handcuffs, but not before leading cops on a high-speed chase across Los Angeles County's South Bay, ditching the car in South Los Angeles and then going on a lengthy stroll.
SkyFOX first captured the chase in the Gardena area where the suspect, originally wanted for possibly stealing the car, was seen speeding and then sideswiping other cars.
Over the course of the chase, the suspect passed parts of Gardena, Inglewood and Hawthorne before ditching the car in South LA. At one point in the chase, all law enforcement officers stopped actively following the suspect due to the dangerous nature of the pursuit.
After ditching the car in South LA, the suspect put on a red hat and went on a lengthy stroll on foot. After a lengthy walk, authorities were able to find the suspect and place the man in custody.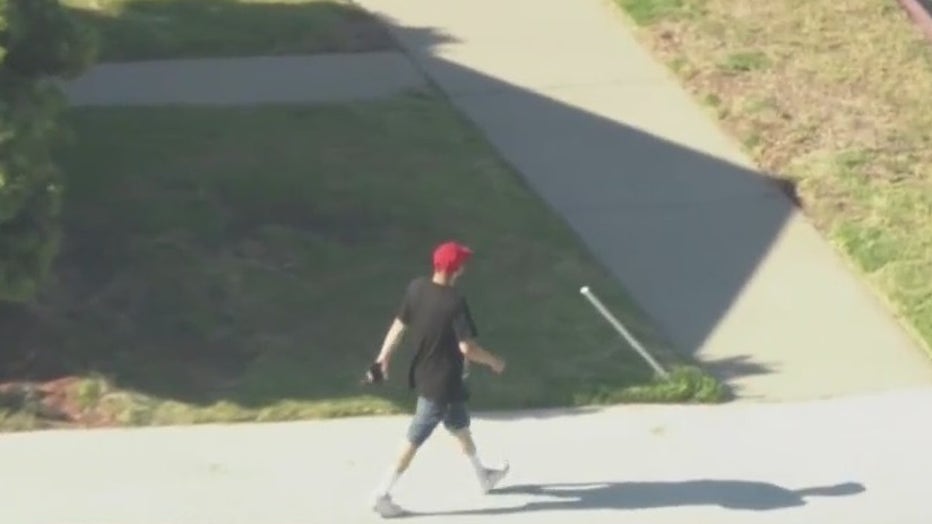 Shortly after the arrest, the Gardena Police Department called FOX 11 saying dispatchers were able to keep tabs on the suspect through the news station's live stream of the police chase. As a result, officers were able to safely arrest the man, police told FOX 11.