3 detained during search for missing man after blood, gloves located in trunk of impounded car
LA VERNE, Calif. - Three people were detained in La Verne on Tuesday afternoon for their possible involvement in a missing person with suspicious circumstances case, officials said.
On Saturday, August 24, family members of 28-year-old firefighter John Brian Mananghaya Aguila, of West Covina, contacted police telling them that they hadn't seen or heard from him since 4:30 p.m. on Thursday, August 22. The family members said that Aguila never showed up at work or returned home, which they said was very uncharacteristic of him.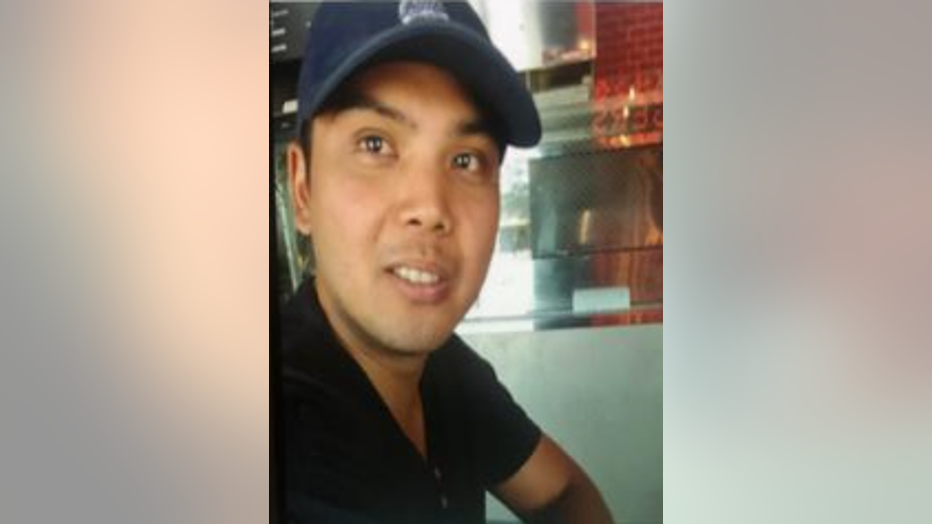 John Brian Mananghaya Aguila
During the investigation, police learned that Aguila's white 2017 Honda Civic had been located and impounded on Friday, August 23, by the City of San Dimas.
Authorities located video surveillance that showed a male, that was not Aguila, leaving from the car and walking away from it. 
When investigators checked inside the vehicle's trunk, they found gloves in addition to clothing that had blood on it. 

West Covina Police detectives were able to identify the man seen leaving Aguila's vehicle, which led to the serving of a search warrant Tuesday at a residence located in the 1400 block of Third Street, near the intersection of Bonita and Wheeler Avenues in La Verne. 
Three people inside the residence were detained pending further investigation. 
Aguila has still not been located.
Investigators are still processing the residence for any additional leads. The investigation is ongoing. 
The West Covina Police Department is asking anyone who may have seen or has information as to where Aguila is to contact the WCPD at 626-939-8557. You can also leave a message anonymously on a recorded line at 626-939-8688. 
FOX 11's Kelli Johnson contributed to this report.