Seminole woman 'miraculously' survives after being shot 11 times in attempted murder-suicide, deputies say
SEMINOLE,Fla. - A woman is expected to survive after being shot 11 times on 134th Street North in Seminole around 1 a.m. on Sunday.
She was miraculously able to escape to a neighbor who called 911.

"It's amazing, you think about someone who's been shot that many times and is still able to walk out of her house, walk across the street to a neighbor, and tell them what happened," said Chief Deputy Paul Halle. 
Pinellas' deputies responded and learned the suspected shooter, later identified as 65-year-old Wayne Lovell Dew, was a family member of the woman.
Police tried to communicate with Dew but had no luck.
That's when they called in their SWAT and negotiation response teams.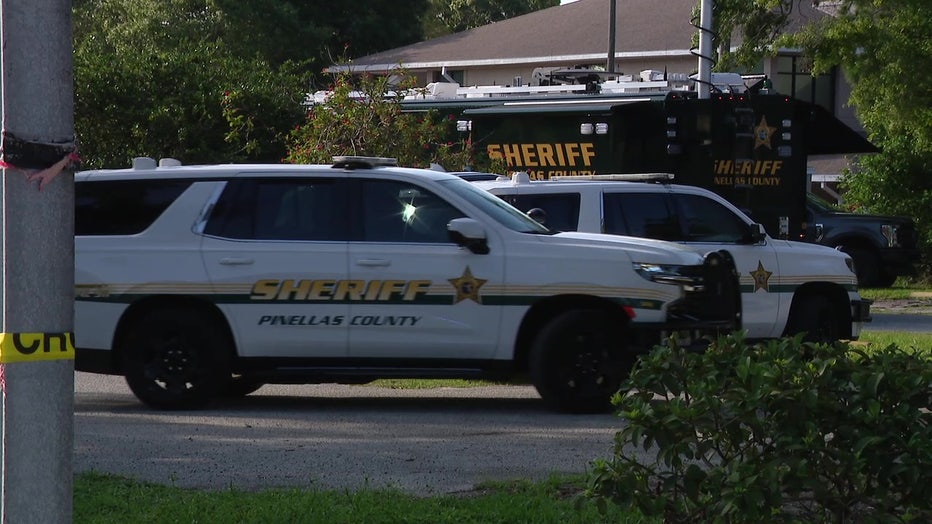 RELATED: Situation involving 'armed person' in Pinellas County 'resolved,' police say

"We did have information that inside the house were rifles and pistols, and we just don't go tactical on a house and send the SWAT team in. It's not the safest way to go," Deputy Chief Halle explained. "It's a little methodical, sneak and peek. We get all the information we can get with our negotiator team for several hours." 
After nearly seven hours of a stand-off situation, SWAT was able to enter the house and found the man dead, with a self-inflicted gunshot wound to the head. 

"It's scary. It's stuff you see on TV you don't really think it's going to be in your backyard," said resident Kayla McClure.
READ: Riverview man caught racing on I-275 with two kids in the car

Neighbors were woken up by flashing lights as deputies closed Park Blvd and staged a command center in the Oakhurst United Methodist Church parking lot.
The pastor, Nathan Carlson, canceled regular Sunday services when contacted by law enforcement. 
"I'm really glad we had the space near where this was happening to stage the sheriff's office. I'm glad we could work with them," Carlson said. "It just goes to show that this can happen anywhere - we're not immune to it. This is a nice neighborhood, it's a pretty peaceful neighborhood, but this happens anywhere."