Pilot uninjured during emergency landing at Van Nuys Airport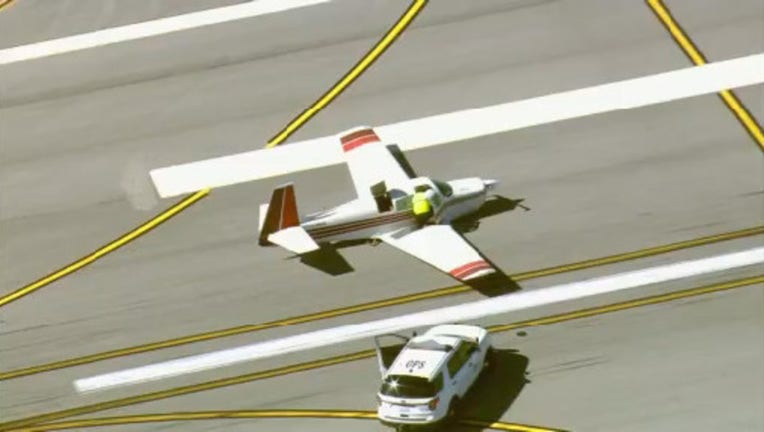 article
VAN NUYS, Calif. - A pilot in a small aircraft suffered no injuries when he was forced to land his plane on Monday at the Van Nuys Airport.
It was not immediately known what forced the emergency landing, but the aircraft landed with its gears up at about 11:15 a.m., said Van Nuys Airport spokesperson Diana Sanchez, who had no immediate information on where the airplane had taken off from or where it was headed.
Firefighters and paramedics were called to the scene at 11:16 a.m. and reported that there was no active fire involvement, said Taylor Rappaport of the Los Angeles Fire Department.
CNS contributed to this story.