Paxton Whitehead, Broadway actor and 'Mad About You' regular, dies at 85, reports say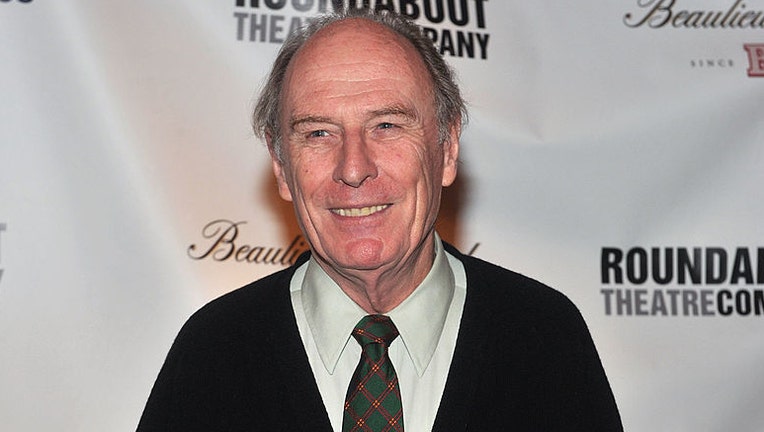 article
Paxton Whitehead, a stage veteran who also had memorable roles on television shows like "Mad About You," "Friends," and "Frasier," has died, according to multiple reports.
He was 85. 
Whitehead died on June 16, at a hospital in Arlington, Virginia, his son, Charles Whitehead, told The Hollywood Reporter and Deadline. 
Whitehead was nominated for a Tony Award for his performance as Pellinore in the 1980 revival of "Camelot." He appeared 16 other times on Broadway between 1962 and 2018, according to the Hollywood Reporter.
Whitehead appeared in the 1986 movie "Back to School," portraying Dr. Philip Barbay, among several other movie roles. 
Some of his television roles included neighbor Hal Conway on NBC's "Mad About You" between 1992 and 1999, as well as Mr. Waltham, Rachel's boss at Bloomingdale's, on NBC's "Friends," the outlet reported.
In an interview published in 2017, Whitehead discussed the differences in acting in movies, TV, and the stage.
"It's hard really to put it into a nutshell except the obvious clichés – you know – theatre is about projection and into the size of the theatre," he told Someday Productions LLC. "Film is not about projection at all. It's about internalism and what you're thinking – it's minimalist."
"Nowadays a lot of television is actually filmed. And then there was the different kind of thing when it was done with four cameras on videotape. That was more like theatre because it was one directional – all the cameras were in front of you on a staged set. And although they angled in, you were still looking as if you were looking at a proscenium," Whitehead continued. "It was like doing a small one-act play without the projection required for a Broadway house or a large scale theatre like Westport."
In addition to his son, Whitehead is survived by his daughter, Alex, according to the Hollywood Reporter.
This story was reported from Cincinnati.