Organization unveils new billboard to help catch killers of unsolved murders in L.A.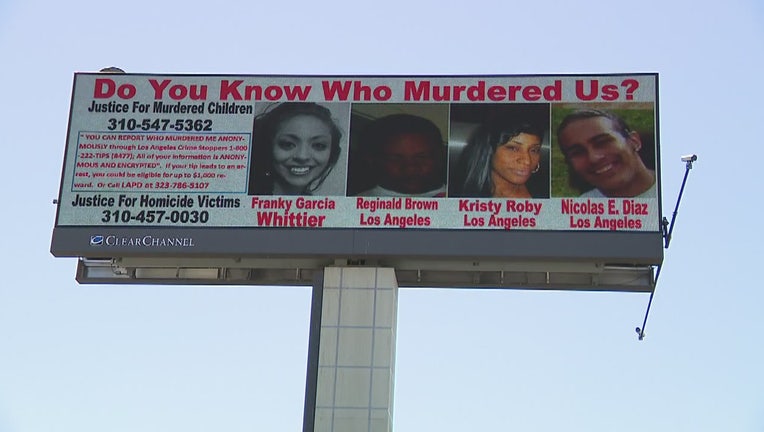 LOS ANGELES (FOX 11) - It's a new tool to help fight crime. 
An advocacy group is hoping their billboard will help solve unsolved murders. 
"We just want to bring awareness to this and everyone who has lost a loved one. And to tell you guys that if you know something then say something," said Yolanda Revy who's relative was murdered. 
The organization 'Justice for Homicide Victims' unveiled the new billboard Saturday along the 605 freeway in Baldwin Park. 
It shows the pictures of four homicide victims whose killers have not been caught. One of the cases was in Whittier and three in Los Angeles.
"These families all deserve justice, everybody deserves to know what happened, they've gone years and years of not knowing," stated Ane Bouffard with Justice for Homicide Victims.
Organizers say anyone with information about a case can come forward anonymously by calling Crime Stoppers at 1-800 222- 8477.
For more information on the organization click here.