One patient's survival story and four month long battle with coronavirus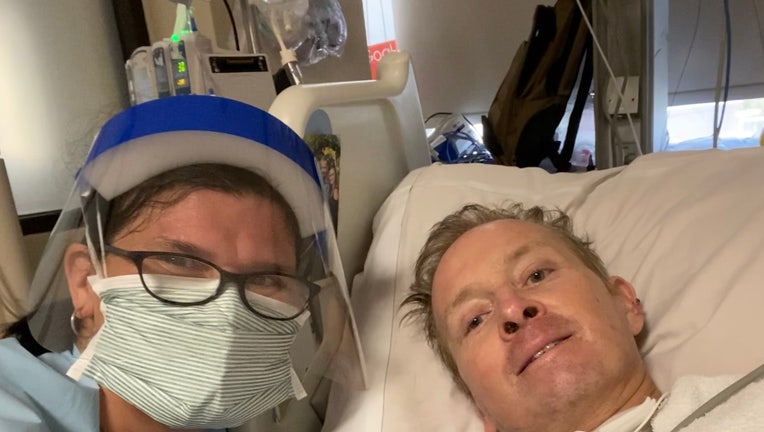 article
LOS ANGELES - Justin Reynolds is a 45-year-old plumber from Bakersfield who first took ill on April 22. 
It's now August! He's been hospitalized for four months. 
He is set to be released from Barlow Respiratory Hospital in Los Angeles on Sunday where he has spent the last two months undergoing dialysis for kidney failure due to covid. 
Dr. Hooman Kashani says Barlow provided the long term care freeing up an ICU bed where Reynolds first was at Mercy Southwest hospital in Bakersfield.
Reynolds says he was always healthy except for sinus problems. His wife Tallie and daughter also tested positive but had a few symptoms. They now are platelet and plasma donors. His son never got it.
Reynolds thinks he may have gotten the virus from a coworker who tested positive but was asymptomatic.