One killed in crash involving FedEx truck, passenger vehicle in Reseda
RESEDA, Calif. - One person was killed Wednesday in a traffic collision involving a FedEx truck and a pickup truck in the Reseda area.
Paramedics responded to the 7000 block of North Corbin Avenue shortly before 7 a.m. and pronounced an adult male dead at the scene, according to the Los Angeles Fire Department.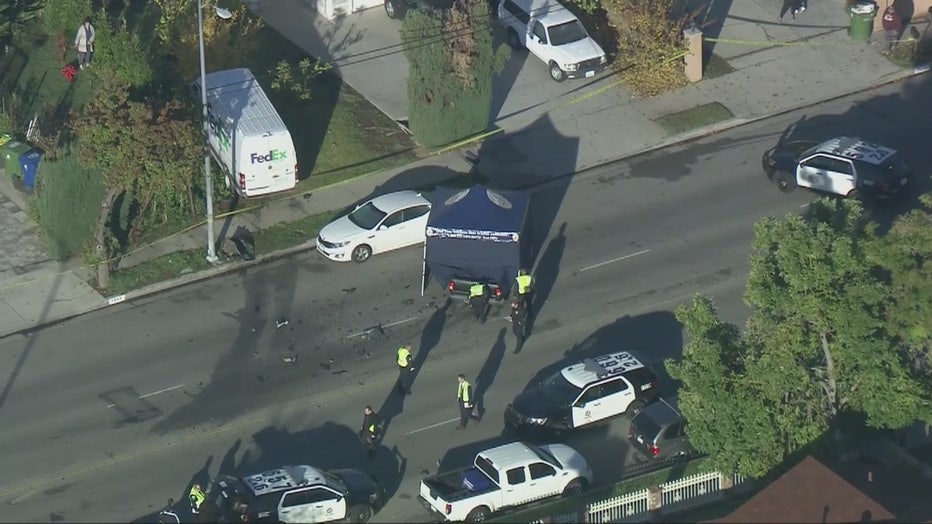 The deceased was identified on Friday as 50-year-old Ernesto Salazar Rodriguez.
Police said the pickup was northbound on Corbin Avenue when the driver apparently tried to make a U-turn, causing the FedEx van, which was also heading north, to broadside the truck.
No other injuries were reported.
CNS contributed to this report.