Officer Interrupts Church Service for Custody Dispute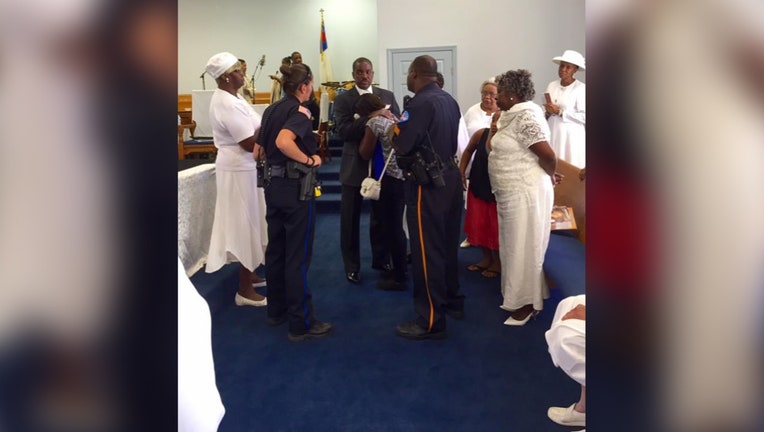 article
A police officer in Pensacola, Florida upset people in a church congregation after she entered the sanctuary during a church service to work on a custody dispute involving a child. The confrontation happened at Allen Chapel AME in Pensacola.
This Pensacola Police Dept. officer, Ms. Darling, interrupted our church service as we prepared for Holy Communion. She refused to wait in the foyer as Pastor Freddie Tellis asked! I am livid & feel violated! David Alexander III Lumon May
In the video, you can hear the pastor tell the officer several times, "You are in violation," and ask the officer to wait outside. The video, which was posted to Facebook, has been shared more than 2,600 times.
The Pensacola police chief says the officer responded to a complaint from a father. The father had allowed his child to visit her maternal grandparents, but the grandparents had not brought her back home. The officer waited outside the sanctuary as a few people said they would go get the family involved, including the child, but after 15 minutes, no one came out to meet the officer.
Pensacola's police chief stands by his officer's actions. "The officer properly did her job in reviewing the court ordered paperwork and in asking several people to please have the child leave the church to be returned to the father. Unfortunately, the people did not comply with her requests, thereby necessitating her to enter the sanctuary," he said.