Northridge cafe hit by smash-and-grab burglars
LOS ANGELES - The owners of a Northridge café were tallying up their losses after the business was targeted in a smash-and-grab burglary.
The incident occurred around 1:40 a.m. Friday at Urbane Café at the intersection of Reseda Boulevard and Nordhoff Street. The burglars appeared to have broken through the glass on a door before they ransacked the eatery.
Investigators said the suspects moved quickly, went through a safe, and dragged it across the business and into their vehicle. They also took what they could from the cash register.
Los Angeles Police Department detectives estimate at least $1,000 was taken from the restaurant.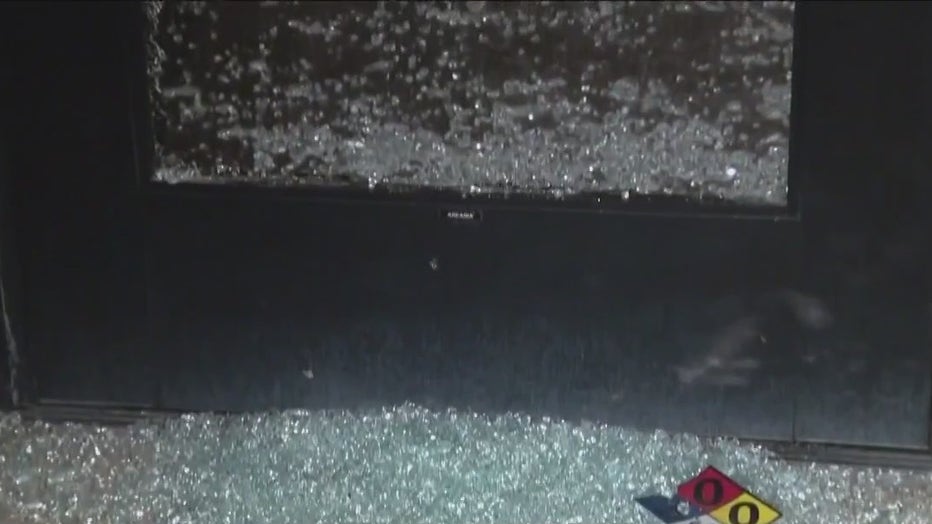 A path of destruction was left behind during a smash-and-grab burglary in Northridge. 
A description of the suspects was not available and they were all covered up.
Just a few weeks ago, burglars hit a Peruvian market and a barbershop in a similar manner in the Los Angeles neighborhood.