$50K reward offered in armed robbery of mail carrier in North Hollywood
LOS ANGELES - Officials said a mail carrier was robbed at gunpoint in broad daylight in North Hollywood and now, the search is on for the suspects.
The armed robbery happened around 10:20 a.m. Tuesday when a mail carrier delivered mail in the 5500 block of Vineland Avenue, off Burbank Boulevard. Investigators said one of the suspects approached the victim from behind. A second suspect then appeared at the scene and the third suspect was waiting in the getaway vehicle.
Shocking footage from the scene shows during the robbery, one of the suspects pointed a gun at the mail carrier.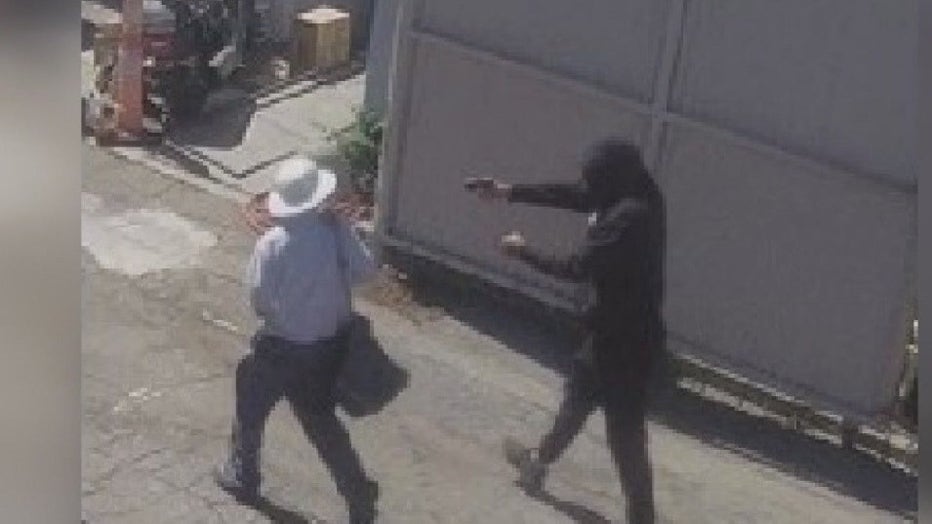 The criminal crew allegedly not only stole the day's mail but also a master key that opens mailboxes inside apartment complexes. 
Authorities said the suspects were last seen taking off in a Black BMW, possibly a 2019 X6 SUV with black rims. 
The following day, mailboxes were broken into at an apartment complex on Valleyheart Drive in Studio City. The suspects used a master key and in days, the property has been hit twice, investigators said. 
The United States Postal Inspection Service is offering a reward of up to $50,000 in the investigation for information that will lead to the arrest and conviction of the suspects.