North Carolina 6-year-old caught with unloaded gun at school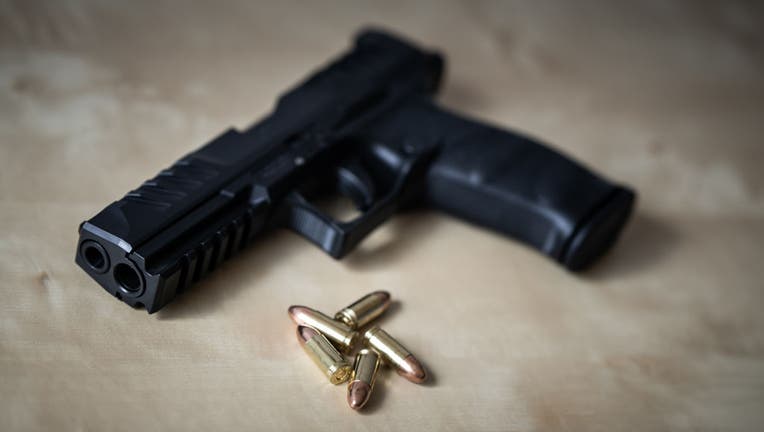 article
A 6-year-old boy in North Carolina was caught with an unloaded firearm in his backpack Tuesday morning, officials said. 
Administrators at Fairview Elementary in Rocky Mount, North Carolina, notified a school resource officer just after 10:45 a.m. 
A preliminary investigation by the school resource officer revealed that the 6-year-old had an unloaded 9mm handgun in his backpack, and another student alerted a teacher. The teacher secured the backpack and removed the child from the classroom. 
No threats were made with the weapon, which the child never displayed, the district said. The student will be disciplined according to the Nash County Public School's code of conduct. 
Officials said the staff's quick action helped avoid a "potential major incident." 
MICHIGAN STATE SHOOTER ANTHONY MCRAE HAD NOTE IN POCKET THREATENING NJ SCHOOLS: COPS
"The situation that occurred today should be a reminder to all gun owners to secure their weapons in a safe manner so that minors cannot possess them," Rocky Mountain Police Chief Robert Hassell said in a statement to outlets. "This was a preventable situation." 
The district said it takes "incidents like this very seriously, which is why we want to be transparent with you about the situation." 
"We encourage all students if they see something to say something to a teacher or trusted adult," the district said in a statement. "While incidents like today can be scary for children, it is an opportunity to talk with your child about speaking up – which keeps everyone safe." 
The investigation into how the student came to be in possession of the firearm is currently ongoing. 
CLICK HERE TO GET THE FOX NEWS APP
The incident comes more than a month after a 6-year-old first-grader at a Virginia elementary school shot a teacher during an altercation in the classroom, leaving her with "life-threatening" injuries and renewing calls from parents for greater classroom safety and oversight. 
Read more of this story from FOX News.