New movie roundup: 'The Batman' hits the theaters
Chicago - Whether you're in a theater or streaming at home, movie choices exist in abundance, with more arriving every week. Here's our take on what's new, free, fun or all of the above.
"The Batman": Now entering the age of the "Twilight" Knight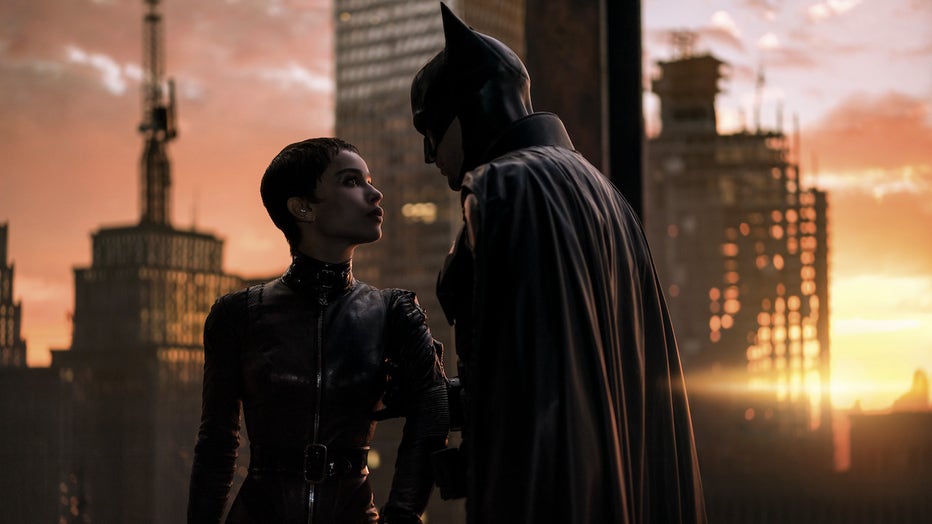 Zoë Kravitz and Robert Pattinson in 'The Batman.' Photo: Warner Bros.
"Director Matt Reeves' latest take on the Dark Knight is both something new and more of the same. Live-action Batman movies have essentially become to our current era what Julia Roberts rom-coms were to the '90s. The pleasure and/or limitations of these films come from seeing familiar pieces rearranged in slightly new ways (a new British character actor as Alfred, a new design for the Batmobile) even as they head toward largely predictable endpoints. 
This time around, "The Batman" offers a weirder, less likable Bruce Wayne (Robert Pattison) and some slightly subversive things to say about its own genre. (If "Batman Begins" is "Pretty Woman," "The Batman" is "My Best Friend's Wedding.") But at the end of the day, it's still yet another grim and gritty Batman movie — one that's plentiful style can't quite make up for its lack of substance." Read the rest of film critic Caroline Siede's review. 
Opens in IMAX previews March 1; exclusively in theaters March 4. Rated PG-13. 176 minutes. Dir: Matt Reeves. Featuring: Robert Pattinson, Zoë Kravitz, Paul Dano, Colin Farrell, Jeffrey Wright, John Turturro, Peter Sarsgaard,Andy Serkis.
Make "The Batman" a double feature with: "Professor Marston and the Wonder Women"
It turns out there's more to Wonder Woman's (real world) origin story than most of us knew. This thoughtful, sexy biographical drama looks at the psychologist and comic book writer who first created the Wonder Woman character, and the two women who helped him do it. Rated R. 108 minutes. Dir: Angela Robinson. Featuring: Luke Evans, Rebecca Hall, Bella Heathcote, Connie Britton, Oliver Platt.
More new movies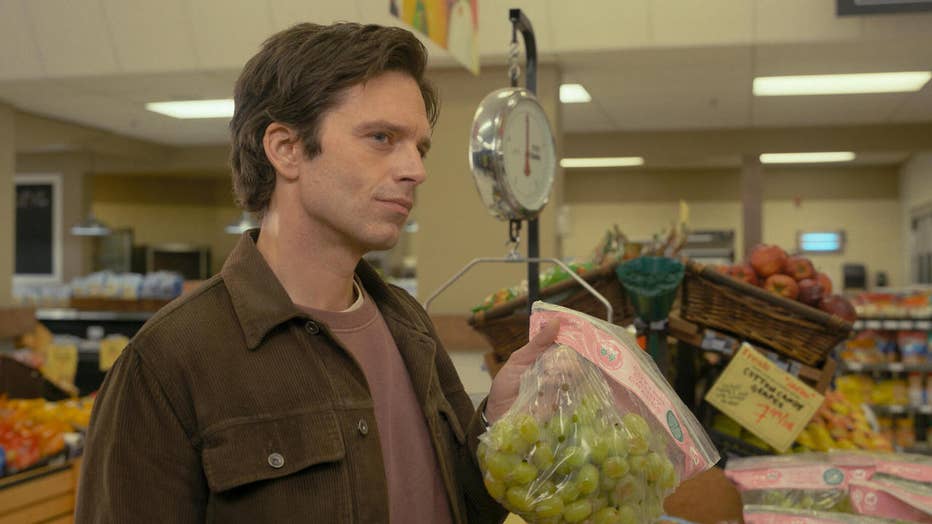 Fresh -- "FRESH" follows Noa (Daisy Edgar-Jones), who meets the alluring Steve (Sebastian Stan) at a grocery store and – given her frustration with dating apps – takes a chance and gives him her number. After their first date, Noa is smitten and acce
Now streaming: Steven Spielberg's "West Side Story" (Disney+ and HBO Max)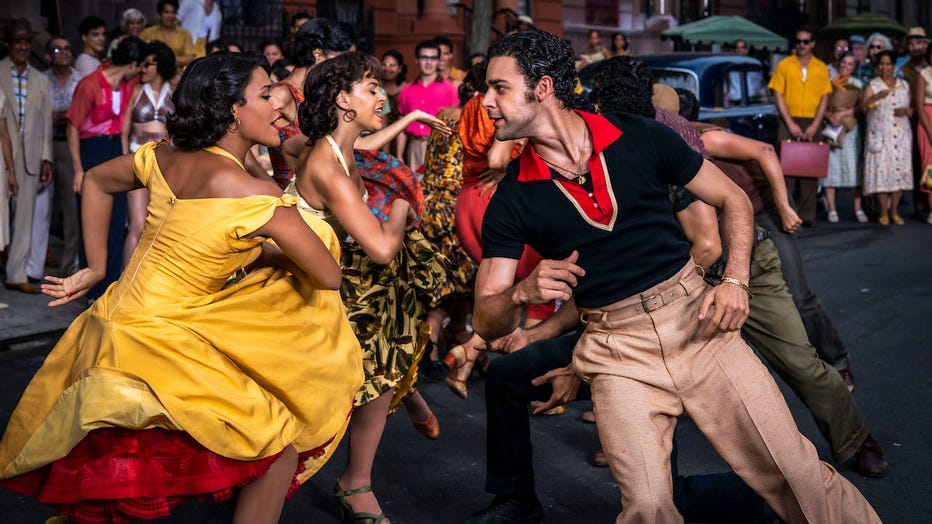 Ariana DeBose as Anita and David Alvarez as Bernardo in 20th Century Studios' WEST SIDE STORY. Photo by Niko Tavernise. © 2021 20th Century Studios. All Rights Reserved.
While "West Side Story" has been hanging around theaters since December, it'll likely find a whole new life on streaming. The musical remake — which racked up seven Oscar nominations — debuted on both Disney+ and HBO Max on the same day. Here's what our reviewer had to say: "Remaking an iconic Hollywood classic is a steep proposition. Restaging a new version of a popular stage show is slightly less daunting. For his new take on "West Side Story," director Steven Spielberg sort of splits the difference — he pulls from the beloved 1961 movie musical as well as the original Broadway stage show, while adding a few new elements of his own. This is "West Side" as you've seen it before, and also as you haven't."
Read Caroline Siede's review of "West Side Story."
Rated PG-13. 156 minutes. Dir: Steven Spielberg. Featuring: Rachel Zegler, Ansel Elgort, Ariana DeBose, Mike Faist, David Alvarez, Rita Moreno, Corey Stoll, Brian d'Arcy James, Josh Andrés Rivera.
The best movie of the month (so far): "After Yang"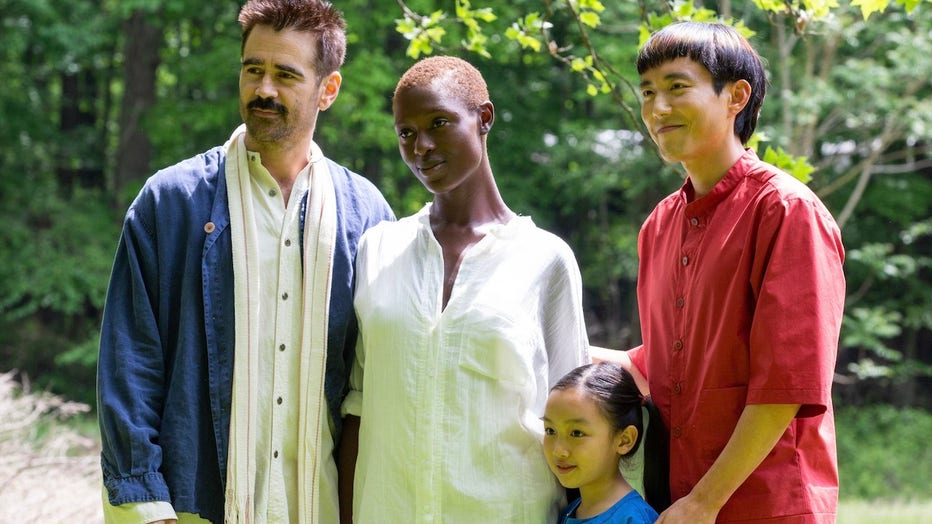 Colin Farrell, Jodie Turner-Smith, Malea Emma Tjandrawidjaja and Justin H. Min in "After Yang"
"In contrast to something like "Westworld," which imagines a deeply cynical future between man and machine, "After Yang" takes a more hopeful view. "Cultural technosapien" Yang (Justin H. Min) isn't human and doesn't necessarily want to be. But that doesn't mean he doesn't love his adoptive family — and that they don't love him back. 
In fact, it's not until Yang goes on the fritz that dad Jake (Colin Farrell), mom Kyra (Jodie Turner-Smith) and little sister Mika (Malea Emma Tjandrawidjaja) begin to realize just how integral he truly was to their lives. Jake's quest to have Yang fixed soon becomes both an external and internal journey towards deeper understanding of his technospaien son and how he viewed the world."
Read Caroline Siede's full Sundance review of "After Yang."
Rated PG. 96 minutes. Dir: Kogonada. Featuring: Colin Farrell, Jodie Turner-Smith, Justin H. Min, Malea Emma Tjandrawidjaja, Haley Lu Richardson. In select theaters and streaming on Showtime Mar. 4
The best movie of the year (so far): "The Worst Person in the World" (February) 
Make-your-own double feature with these gems, streaming (for free!) on Tubi
10 Truths About Love (2022): Camilla Belle stars as Carina Franklin, a thriving romance columnist who has her own love life totally figured out — at least until her longtime boyfriend dumps her. Even worse, her editor insists on giving her column a "male perspective" and hires a writer named Liam (David Lafontain) to balance her out. When the two new co-workers clash, Liam sets out to demonstrate that his tactics work by helping Carina win back her ex. Of course, in trying to prove each other wrong, Liam and Carina might just realize how right they really are for each other. "10 Truths About Love" is a Tubi Original. Rated TV-14. 90 minutes. Dir: Brian K. Roberts. Featuring: Camilla Belle, David Lafontaine, Jennifer De Lucia, Karn Kalra, Paula Rivera, David Keeley.
The Apartment (1960): This special little film defies easy categorization. It's sort of a rom-com about a nebbishy guy (Jack Lemmon) trying to woo the elevator girl of his dreams (Shirley Maclaine). And it's sort of a humanistic drama about what it takes to be a good person in an oppressive, corrupt system. Either way, "The Apartment" is a timeless romantic classic that feels just as fresh today as it did in 1960. A hit with both critics and audiences, "The Apartment" cleaned up at the Oscars, winning five out of 10 of its nominations, including Best Screenplay, Best Director and Best Picture. So sit back and enjoy this sharp, savvy, poignant film from its playful opening sequence to its all-timer of a final line. Not rated. 125 minutes. Dir: Billy Wilder. Also featuring Fred Macmurray.
Pretty Woman (1990): What, you're not going to watch this classic rom-com while it's streaming for free? Big mistake. Huge. Rated R. 119 minutes. Dir: Garry Marshall. Featuring: Julia Roberts, Richard Gere, Jason Alexander, Laura San Giacomo, Hector Elizondo. 
About Tubi: Tubi has more than 35,000 movies and television series from over 250 content partners, including every major studio, in addition to the largest offering of free live local and national news channels in streaming. The platform gives fans of entertainment, news and sports an easy way to discover new content that is available completely free.
Tubi is available on Android and iOS mobile devices, Amazon Echo Show, Google Nest Hub Max, Comcast Xfinity X1, Cox Contour, and on OTT devices such as Amazon Fire TV, Vizio TVs, Sony TVs, Samsung TVs, Roku, Apple TV, Chromecast, Android TV, PlayStation 5, Xbox Series X | S, and soon on Hisense TVs globally. Consumers can also watch Tubi content on the web at http://www.tubi.tv/.
Tubi and this television station are both owned by the FOX Corporation.