Naomi Campbell, 53, welcomes her second child: 'It's never too late to be a mother'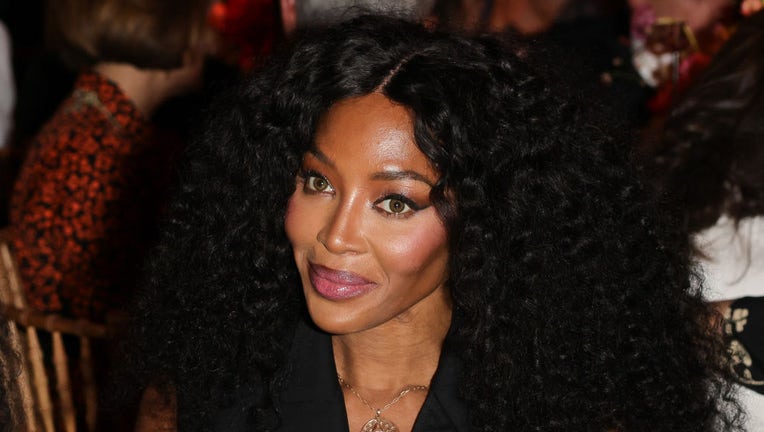 article
Naomi Campbell has welcomed her second child, a son. 
"My little darling, know that you are cherished beyond measure and surrounded by love from the moment you graced us with your presence," the supermodel, 53, captioned an Instagram post Thursday that showed her holding her little one whose face was concealed. "A True Gift from God." 
She hashtagged the post "mumoftwo," adding, "It's never too late to become a mother."
The icon received plenty of celebrity well wishes on Instagram after her announcement, including messages from Claudia Schiffer, Kelly Rowland, Ashley Graham, Donatella Versace and Zoe Saldana. 
NAOMI CAMPBELL GOES SHEER ON PARIS FASHION WEEK RUNWAY
Marc Jacobs wrote, "Oh my! Already? I can't believe a second blessing. How amazing!!"
The 53-year-old announced the birth of her first child in May 2021. 
"A beautiful little blessing has chosen me to be her mother, so honoured to have this gentle soul in my life there are no words to describe the lifelong bond that I now share with you my angel," she wrote on social media at the time, along with a photo of her baby's feet in her palm. "There is no greater love."
Campbell hasn't elaborated on either birth but told Vogue last year of her daughter, "She wasn't adopted — she's my child." 
She said she'll reveal more about how she came into the world in an upcoming book. 
Appearing on the cover of British Vogue with her daughter in her arms last year, Campbell told the magazine, "I always knew that one day I would be a mother, but it's the biggest joy I could ever imagine. I'm lucky to have her, and I know that." 
She said she's also encouraging her older friends to have babies. 
"I'm telling them all, do it! Don't hesitate!"
CLICK HERE TO SIGN UP FOR THE ENTERTAINMENT NEWSLETTER
Campbell hasn't revealed her newborn's name and has also kept her toddler's name private. 
She added at the time that her daughter is the "biggest blessing I could ever imagine. It's the best thing I've ever done."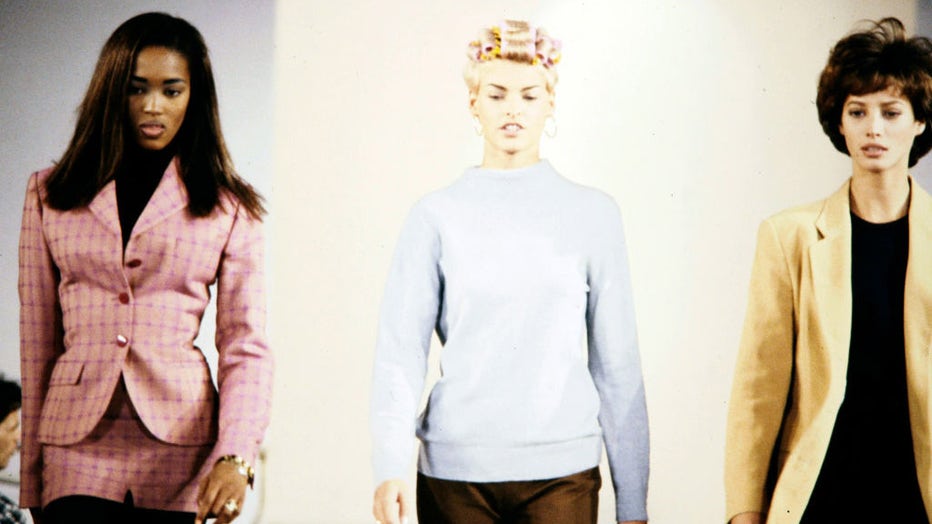 FILE - Models Naomi Campbell (L), Linda Evangelista and Christy Turlington in a file image from 1991. (Photo by Fairchild Archive/Penske Media via Getty Images)
She told Vogue raising her daughter makes her feel like a "kid" again. 
"I'm reliving nursery rhymes, playing and discovering how many great new toys there are out there in the world! And dolls!" she said. "Things I couldn't even dream of." 
CLICK HERE TO GET THE FOX NEWS APP
She said her biggest surprise since becoming a first-time mother was "my daughter comes first. Everything I do, I do for her — that's it."