Motorhome crashes into several cars, school bus carrying children; Suspect in custody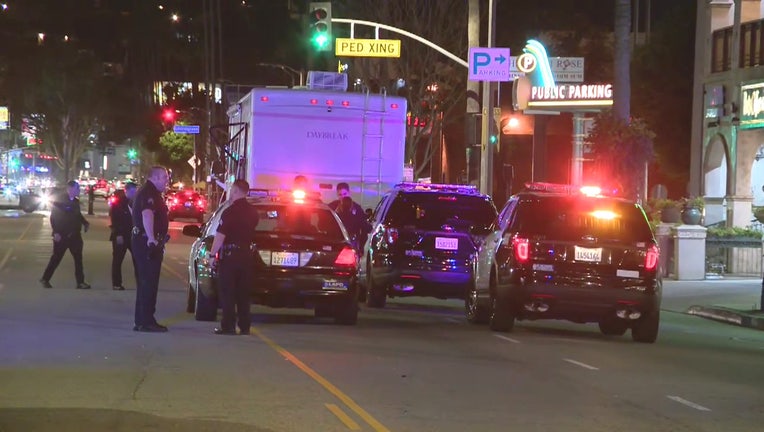 article
LOS ANGELES - A man who authorities believe is responsible for crashing into several cars in Studio City was taken into custody by Los Angeles police on Wednesday evening.  
The Los Angeles Police Department says it initially received multiple calls from people reporting possible shots fired in the area. Responding officers located an RV stopped in the middle of the street with an individual outside of the motorhome claiming there was someone in the RV with a gun, LAPD said.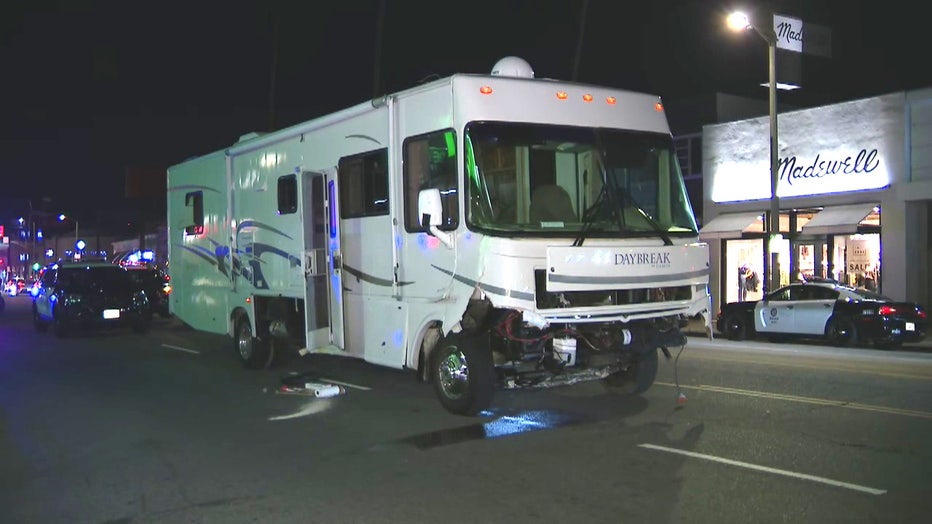 Officers made entry into the motorhome and did not find anyone else inside. 
One person was seen being hauled away from a motorhome with heavy front-end damage. Authorities confirmed that was the suspect. The individual did not appear to be cuffed as two police officers carried him to the sidewalk.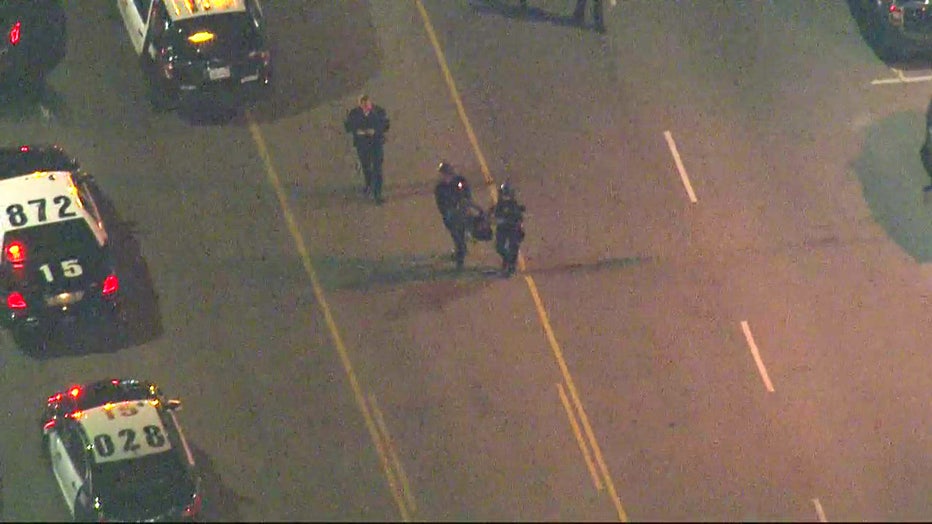 Investigators believe the suspect may have been either under the influence or possibly suffering from mental illness. They also believe the sound made from the multiple crashes that occurred may have led the public to think they were gunshots.
Police say the suspect crashed into a car on Ventura Boulevard and Alcove Avenue and drove into back parking lots on Ventura.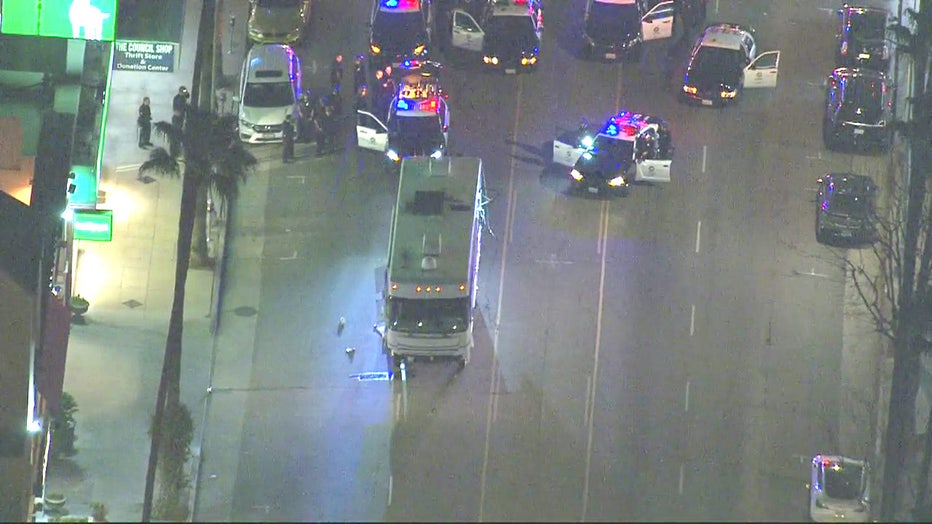 The suspect collided into at least four separate vehicles, according to LAPD. One school bus with several children on board was hit. No injuries were reported.
He was taken into custody in the area of Ventura Boulevard and Vantage Avenue.
The street was partially closed during the investigation. The suspect was not immediately identified.