Montclair mall shooting: 15-year-old boy killed, 1 wounded
MONTCLAIR, Calif. - A family is left devastated and police are searching for answers after a 15-year-old boy was killed and another victim was hospitalized in a shooting outside a mall in Montclair Thursday night. 
The shooting occurred at Montclair Place, located near the 10 Freeway and Central Avenue. SkyFOX flew over the scene and showed several police cruisers with flashing lights parked in the lot.
Montclair police officers were called to the shopping center following reports of a shooting around 8:10 p.m. When officers arrived, they found the teen victim suffering from at least one gunshot wound in the parking lot near the AMC theater. He was rushed to the hospital where he was declared dead. 
Authorities said a second shooting victim showed up at another hospital and was immediately taken into emergency surgery.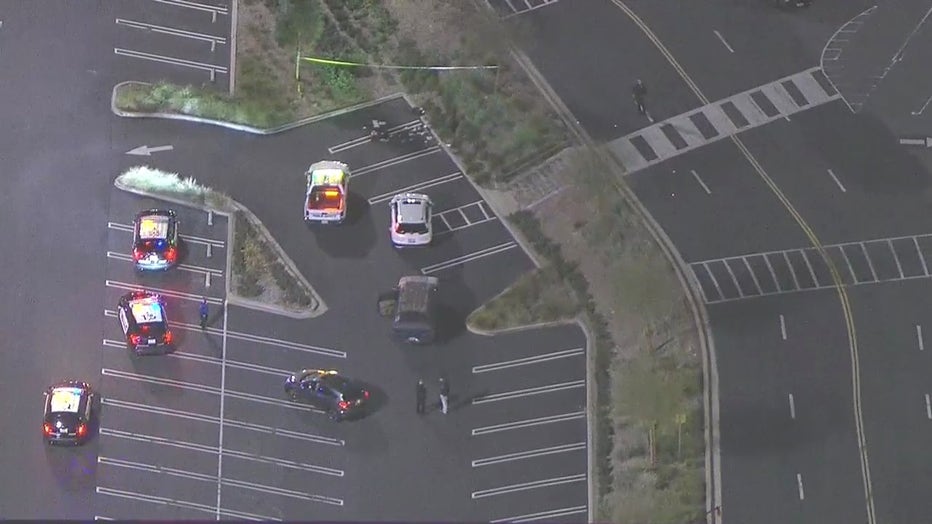 There were reports of two people inside the mall who got into an altercation before it escalated and spilled into the parking lot. The search for the suspected gunman or multiple suspects prompted the evacuation of a Target across the street.
"During the initial call, some witnesses had run to Target. People believed maybe a shooting suspect ran into the Target. They were briefly locked down. The officers did a clearing of the building, and they opened up shortly after," Montclair PD Sgt. Andrew Graziano said.
Police continue to canvas surveillance footage that likely captured what happened.
A weapon was not recovered at the scene. 
The names of the victims were not released and a description of the suspect was not available. 
The investigation is ongoing.
Anyone witnesses or anyone with information is asked to contact Montclair PD.