Mom of man shot and killed by police participates in downtown LA protest
LOS ANGELES - A mother of a 25-year-old man who was shot and killed by a Gardena police officer during an encounter in April of 2018 participated in the Black Lives Matter protest in downtown Los Angeles Wednesday.  
Fouzia Almarou said her son, Kenneth Ross Jr. was killed in a case of "police brutality."
The District Attorney, Jackie Lacey, released a report in 2019 clearing the officer from wrongdoing and said Officer Michael Robbins acted in "lawful self-defense."
The report said Ross Jr. was the suspect in a shooting on Van Ness Avenue. Almarou said the police report she saw indicated someone was instead shooting at her son, and she is learning more about her son's case through new video footage.
"When it happened, we didn't have a police report and we did not have video. Now we finally have video footage of what happened to my son two years later.  We know the truth that Officer Michael Robbins shot my son with an AR-15 in his back. I need justice for my son. He didn't do anything. He didn't deserve to be killed especially shot in the back with an AR-15. They [police]  handcuffed my dead son, who does that," said Almarou.
RELATED: Hundreds of protesters gather in downtown LA to rally against death of George Floyd
Almarou said the protest in downtown LA was personal for her. Hundreds gathered to honor the life of George Floyd, a man who died in police custody in Minneapolis.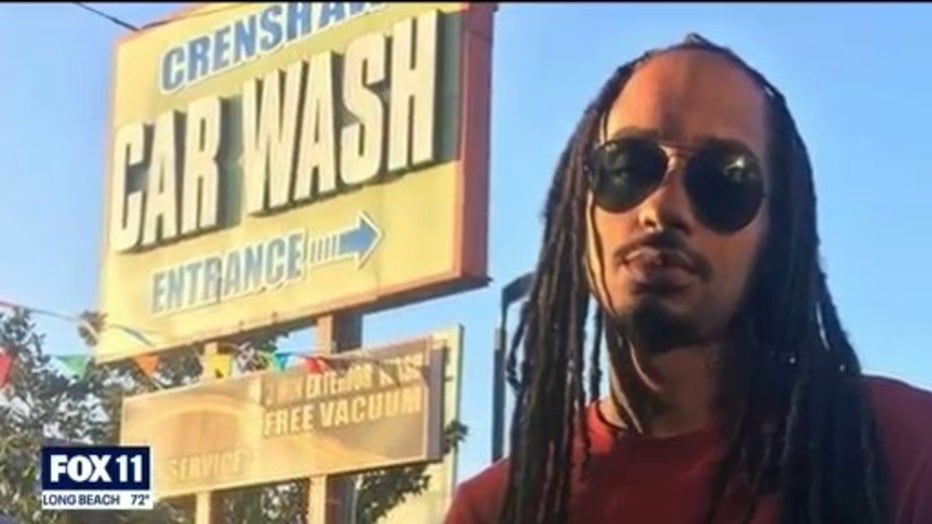 "Police brutality is still going on, and people are still getting murdered especially our African American community. People need to do something about these police killing African Americans in our community. It's happening everyday and nothing's happening to them, and something must be done," said Almarou.
Almarou believes DA Lacey did not come to the right conclusion.
"She chose not to prosecute the officer. Now  he's on the streets and he didn't even get fired. I want her out of office," said Almarou.  
Almarou said the purpose of the protests is to call for an end to injustice, but it's difficult for her to participate.  
"Everyday is really hard being without him. It's like everyday living the same thing and especially when I get out to protest, it's like I'm reliving it over and over especially when other people are getting murdered as well so it really hits home," said Almarou.  
Almarou said she will continue to speak on her son's case though the DA's office cleared the officer.
"I want his name to always be remembered and to get justice for him so I will fight until this is over. My son has always been loving and kind and a good person. He didn't deserve this, no one does," she said.  
Kenneth Ross Jr. left  behind a young son, and five siblings.