Missouri miracle? Photo shows nun's body still intact nearly 4 years after death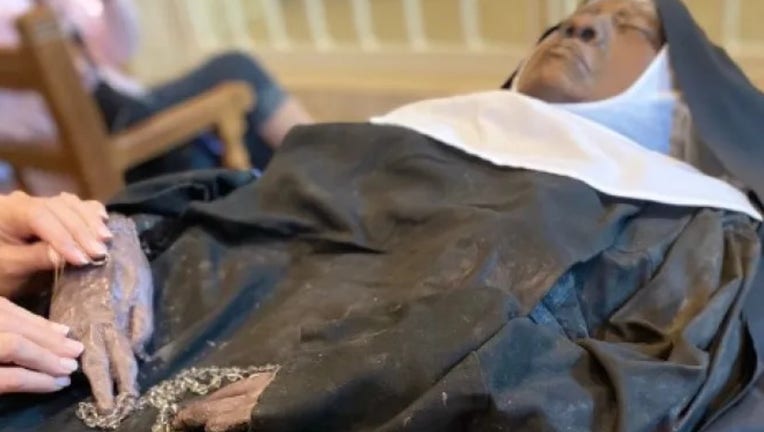 article
GOWER, Mo. - An inexplicable mystery in Missouri is gaining attention after a nun's exhumed body was found still intact nearly four years after her death.
Sister Wilhelmina Lancaster, OSB, died May 29, 2019. The Diocese of Kansas City-St. Joseph said she founded the Benedictines of Mary, Queen of Apostles order in 1995. The order became well-known for its chants, manual labor, and devotion to prayer.
According to the Catholic News Agency, in 2023, the order chose to exhume her body to move it to its final resting place inside its monastery chapel, as custom with founding members.
RELATED: Timothy Keller, prominent NYC-based pastor and best-selling author, dies at 72
The abbess and sisters expected to see a decomposed body, but instead they saw Lancaster's body incorrupt and intact. The body was not even embalmed.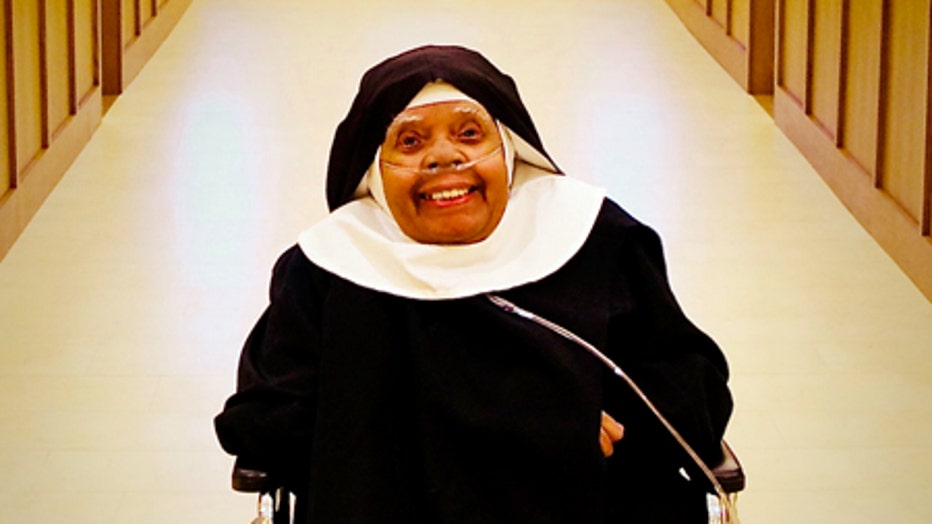 Sister Wilhelmina Lancaster, OSB. (Credit: Diocese of Kansas City- St. Joseph)
"We think she is the first African American woman to be found incorrupt," the current abbess of the community, Mother Cecilia, OSB, told EWTN's ACI Group.
"I thought I saw a completely full, intact foot and I said, 'I didn't just see that,'" she continued. "So I looked again more carefully."
The outlet reported that the sister's body was covered in a thin layer of mold from the condensation inside the wooden coffin which contained a crack.
With some calling it a miracle, many within the Catholic faith believe Lancaster should be qualified as a saint. A diocese spokesperson told FOX Television Stations that the process of sainthood has not been initiated yet, but an investigation has been launched into Lancaster's remains.  
RELATED: 1,100-year-old Hebrew Bible sells for $38 million at NYC auction
"The condition of the remains of Sister Wilhelmina Lancaster has understandably generated widespread interest and raised important questions," the diocese said in an online statement. "At the same time, it is important to protect the integrity of the mortal remains of Sister Wilhelmina to allow for a thorough investigation."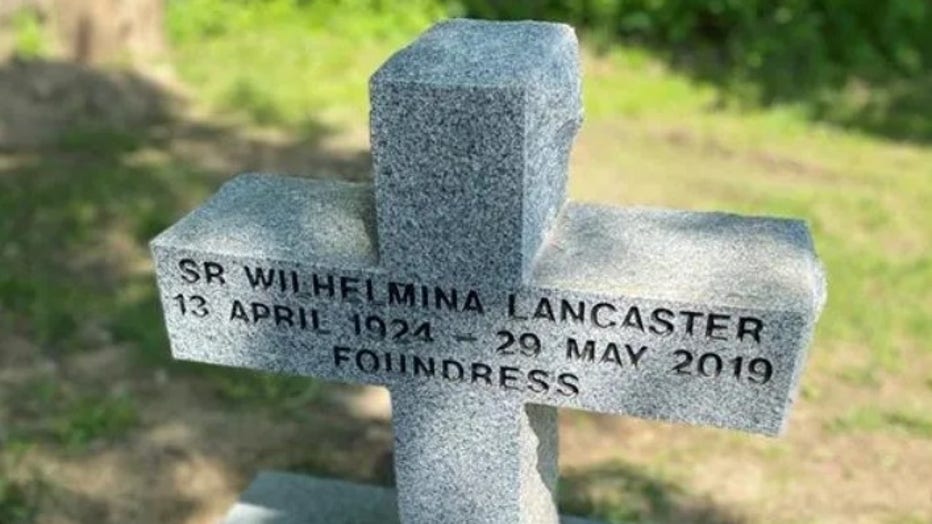 Sister Wilhelmina Lancaster's former grave at the monastery for the Benedictine Sisters of Mary, Queen of the Apostles, in Gower, Missouri. Credit: Kelsey Wicks/CNA
The diocese further added that incorruptibility is not unheard of, but it is "very rare."
Nevertheless, many people have flocked to the rural Missouri town to get a glimpse of Lancaster's remains themselves.
Lancaster grew up in St. Louis and felt the call to become a nun at a very young age. At 13, she expressed interest in joining a convent as soon as possible. She began her formation in 1941.
RELATED: Pope's move will give women louder voice in Catholic Church
She chose the name "Wilhelmina" when she took her vows as a tribute to her former pastor who encouraged her to pursue the vocation.
She joined Oblate Sisters of Providence before leaving them to start her own order.
"To those who say that my leaving my old community to found a new one doesn't make sense, I reply that it is understandable only in the life of faith," she previously said.
It is said she died peacefully, but an official cause has not been revealed.
"May God have mercy on me," Sister Wilhelmina said before her death, according to the Catholic Key. "I trust in the mercy of God.
This story has been reported from Los Angeles.