Missing Houston Astros World Series ring returned to Minute Maid Park employee
HOUSTON - It's great news for a long-time employee at Minute Maid Park who lost his prized Houston Astros 2022 World Series ring on Father's Day.
Reynaldo Muñoz got his ring back on Tuesday, meeting up with the family who found it.
PREVIOUS: Minute Maid Park Employee loses engraved Houston Astros ring on Father's Day
Muñoz, who has worked at Minute Maid Park for 23 years, took his 2022 World Series Championship ring off briefly to wash his hands while at work, and didn't put it back on before he got called away.
When Muñoz went back to the bathroom to look for the ring, it was gone.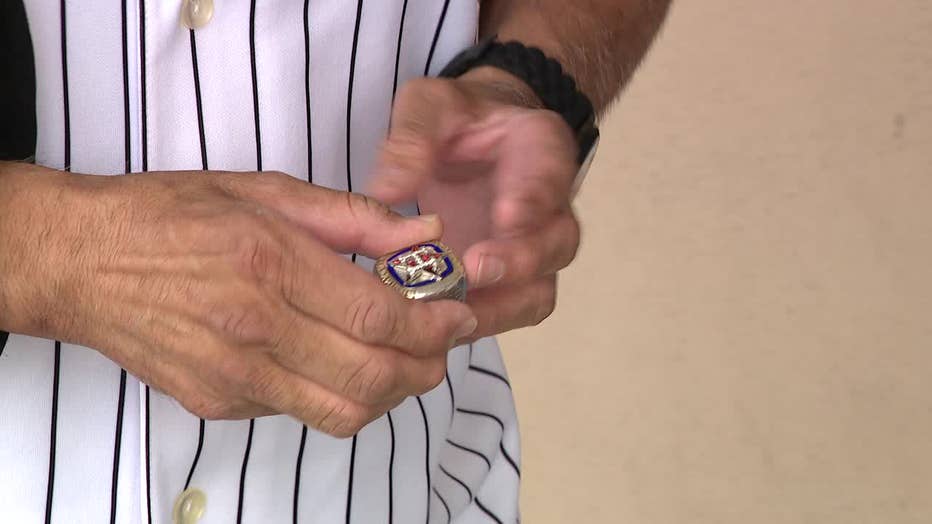 Muñoz's family and friends posted online for help finding the missing ring, and FOX 26 shared the message.
CLICK HERE TO DOWNLOAD THE FOX 26 NEWS APP
On Tuesday, Muñoz met up with a man who said he saw a post online and realized he had the ring. The man said his young son had found the ring in the bathroom and gave it to him as a Father's Day gift. 
The man says he knew they had to return it to the rightful owner.
"I really didn't think I was going to see it ever again. But I'm so glad they did the right thing," Muñoz said.
Muñoz gave the boy a goody bag in return.