Miss Universe Organizer: Steve Harvey Welcome Back Next Year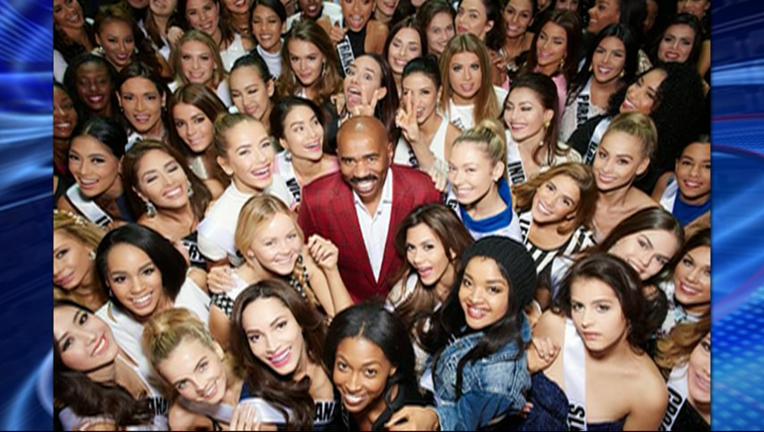 article
There apparently are no hard feelings between organizers of the Miss Universe pageant and Steve Harvey after a gaffe this past weekend ended up crowning the wrong contestant.
Mark Shapiro, Chief Content Officer for WME IMG, told Jim Rome during his CBS Sports Radio show on Monday that Harvey would "absolutely" be welcome back to host. Shapiro said he was impressed by how Harvey handled the situation and said the TV personality was "very remorseful" over the whole thing.
Shapiro lauded Harvey's presentation as being funny, informative, and "high energy". Shapiro also said this would give Harvey a chance to redeem himself.
Harvey took the blame for announcing that Miss Colombia won the crown instead of Miss Philippines. Harvey immediately apologized for the mistake calling it a "human error," and apologized on Twitter.